Day 4 – Saturday, March 30, 2013
Today was a very relaxing day for Julie and I, mostly. We started out with a continental breakfast in the main lodge with a few other guests. It tasted fantastic and the scenery was spectacular.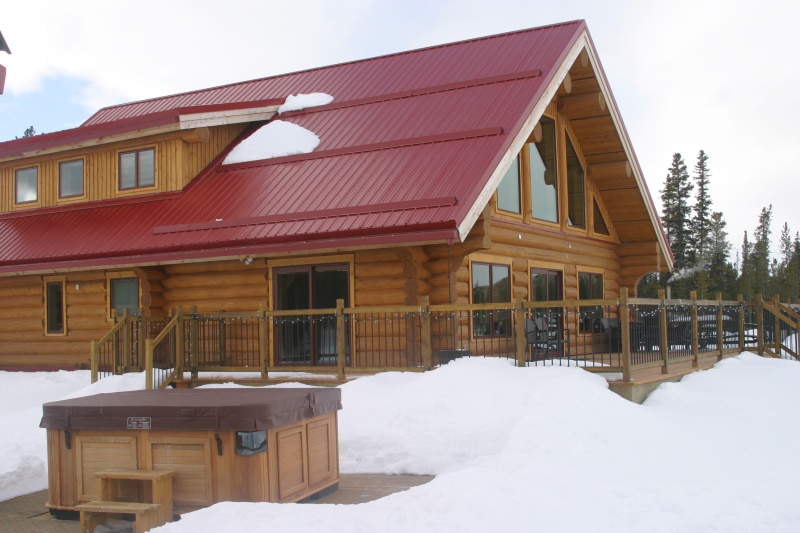 We had booked some massages for later in the day but after the big breakfast and before being pampered, we decided to do a recommended hike through the Yukon wilderness. The trail climbed to a lookout and then we followed a ridge line and eventually circled back. The snow was still deceivingly deep. If you stepped off the hard pack, you found out the hard way just how deep it was. See photos.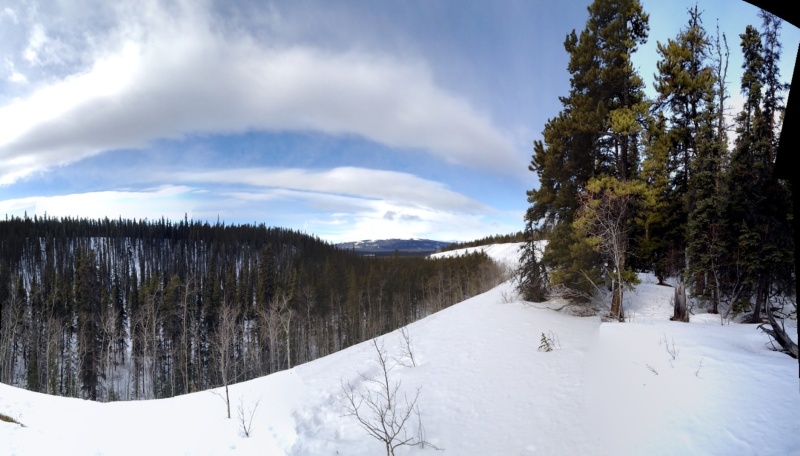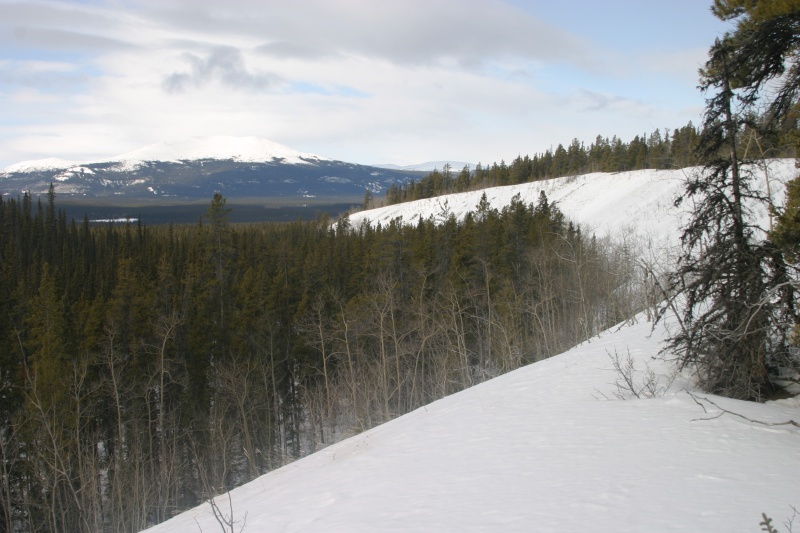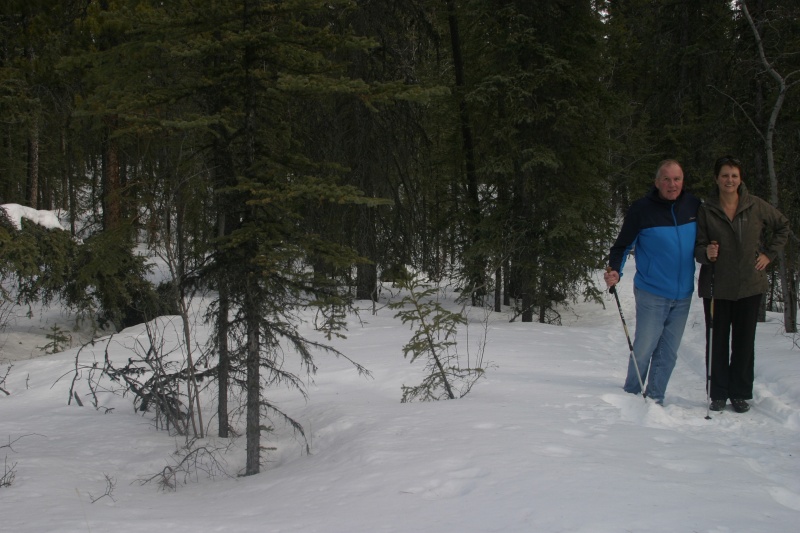 We had a bite to eat in our cabin and then a long soak in the outdoor hot tub. It felt good after the 2 hour hike. Julie notes 'One of the best parts of the trip so far is watching Brad hit the camera timer and then scramble out of a snow bank or in this case, over the side of the hot tub. It sure makes me smile. Although a little splashy sometimes."
It was soon time for a sauna and massage in the main lodge. Then back to our cabin for a cocktail before our German supper in the main lodge.
Before ending the post for today, we want to give a shout out to Uncle Herb and Aunt Lynne from Sheridan Lake, BC who are facing some serious medical challenges. We are thinking about them and hoping for the best.