Jim and Vera had a lot of visitors today.  Susan (Julie's sister) was in early, as is her usual routine.  Mark and Randi (Julie's niece), and Kristin followed in the morning.  Julie, Emily, and her brother Quentin were next.  Jaime and I went in later on in the afternoon.  It's OK if you didn't quite follow all of that.  I was there, and I couldn't keep up.
Susan left for home while Mark, Randi, and our 3 girls went out for an early supper after visiting Grandma and Grandpa.   Once they returned, Julie, Quentin, and I went for some sushi, sashimi, and maki to the Trip Advisor #3 rated restaurant in downtown Kingston – SIMA Sushi.
SIMA Sushi, 66 Princess Street, Kingston, ON, 1 (613).542.8040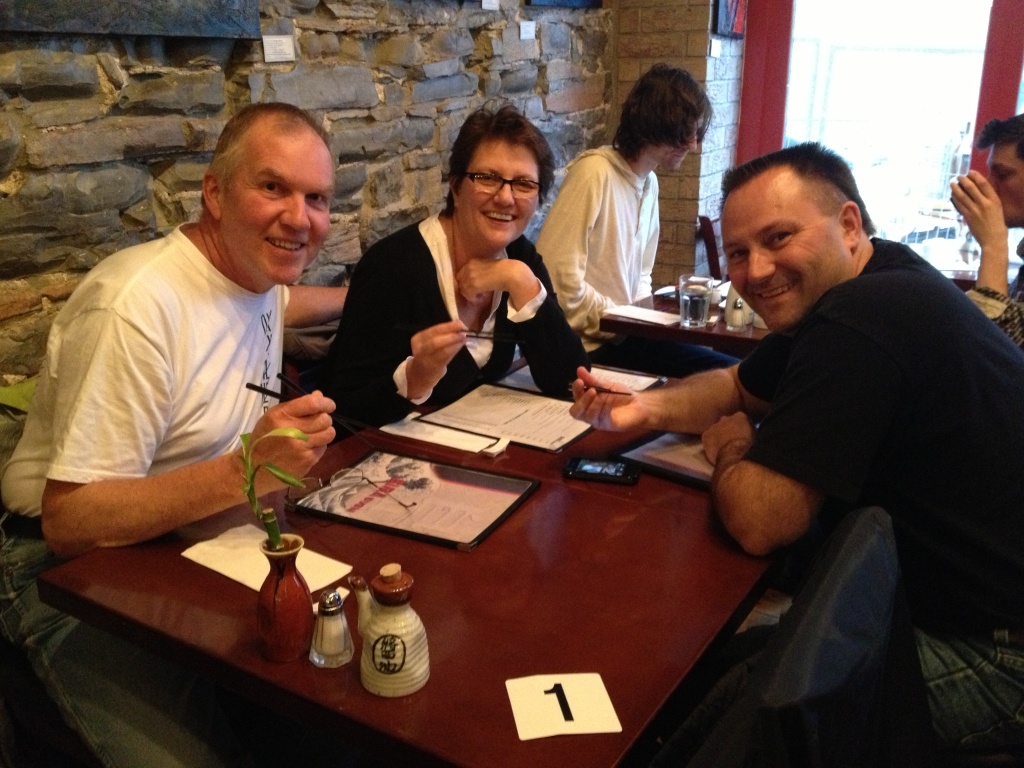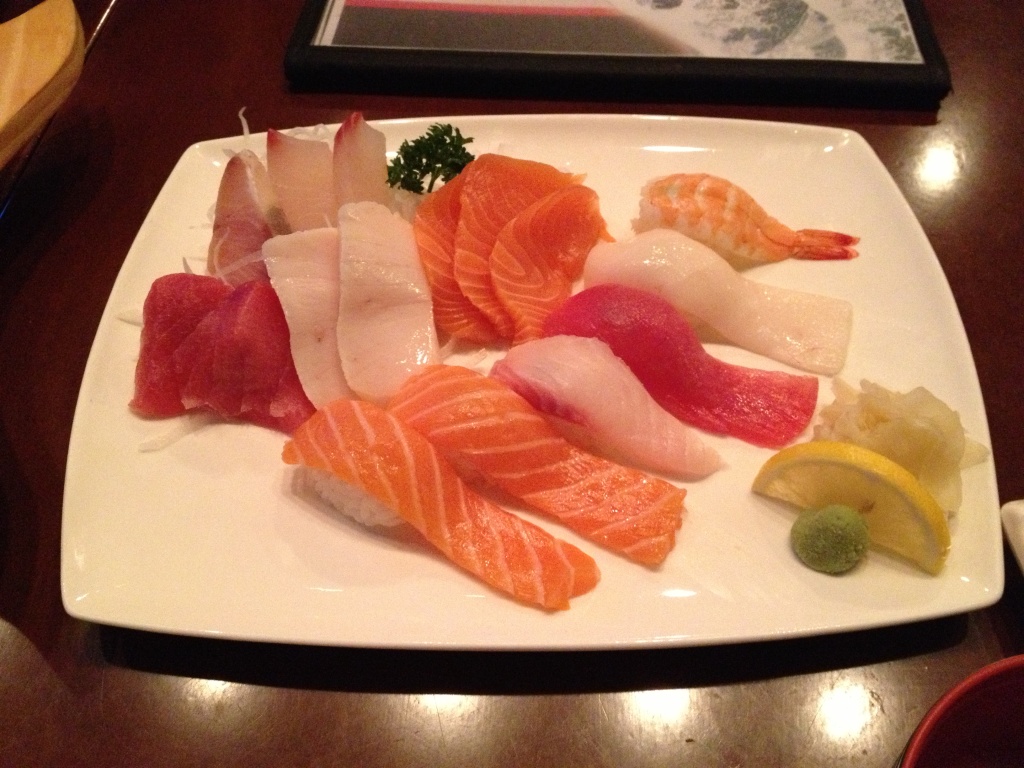 Quentin is a well known sushi lover in the family.  That love of sushi has carried over to his soon to be 5 year old son.  Isaac, when asked by his mom what he wanted for his birthday supper on Saturday, replied sushi! 🙂
Sushi-boy, Quentin, ready to enjoy.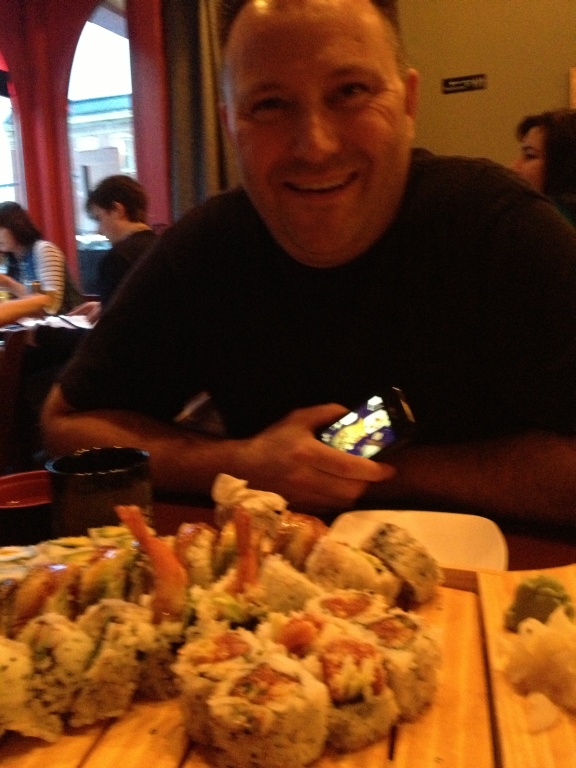 The food and service was great.  It was a good break from the hospital visiting and a bit of a rejuvenation for us.
….take care all, the muleskinner