Day 38 – Saturday, August 3, 2013
We had a short drive today of approximately 150 km to another Pemex location near the town of Matais Romero in the southern state of Oaxaca. We arrived early and had some lunch in the local restaurant. We dropped off our laundry at a laundry service. It cost 160 pesos to wash, dry, and fold all of our laundry. That's about $14.00. I prepped the RV for the winds we expect crossing the isthmus of Mexico tomorrow on our way to the airport at Tapachula. Duct taped the awning, checked the roof and vent covers, taped the refrigerator vents, and checked all the trucks fluids and tires. Julie notes "Wally Wally kept a close eye on Brad as he hung over the roof of the RV doing the taping, giving lots of good advice like "Don't fall off Mr. Brad. If you're going to fall just put your head the other way and don't fall. If you fall on your steps call me and I'll help you."
Julie communicated with family and did some preparation for the week ahead. Dinner was at the same restaurant. We took advantage of the free showers. That's two days in a row with real showers, not just our "navy" RV showers.
Julie is doing quite well and appreciates all of the support we are receiving. Julie notes "Yes tears are still flowing as folks have been sharing their remembrances and that is a good thing. Thank you for sharing."
We passed an unfulfilled dream of some sort of bridge structure and many more topes, some marked as you see and some not. Even some tope signs without topes.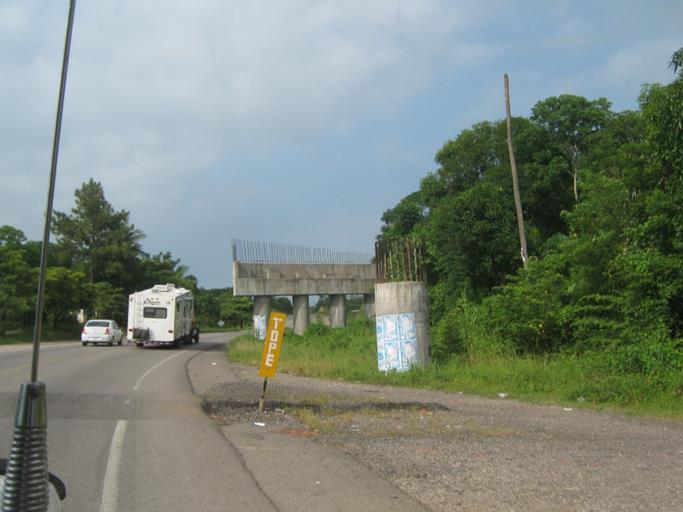 We passed by a couple of old school transports; an ox and cart with driver. Julie notes "Believe it or not there is another big ox hiding in the long grass. (See how I didn't make a reference to the big ox sitting beside me?) Even the ox carts have to slow for the tope sign seen on the right of this picture."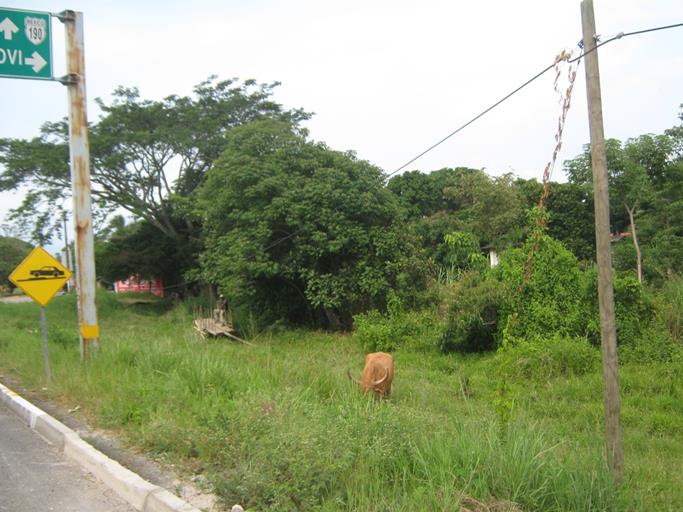 Our not so appealing campsite but it is a safe location with onsite federal police and all the services a traveller needs; fuel, restaurant, showers, convenience store, and a playground for Wally Wally Bing Bang.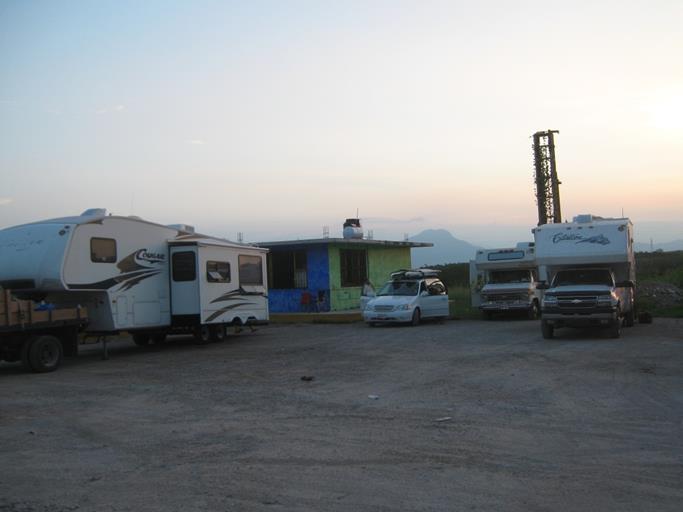 Sunset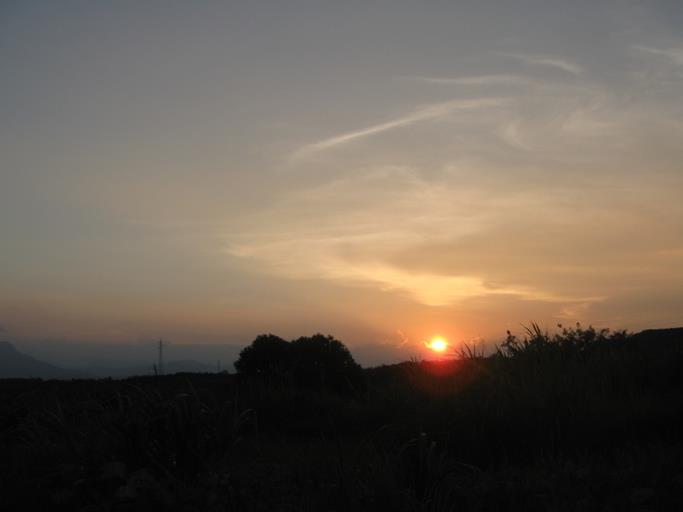 …onward folks, peace, the muleskinner and his sidekick