Day 44 – Friday, August 9, 2013
Today we travelled from Palin, Guatemala, crossed into El Salvador and followed the beautiful Pacific coast to Conchalio, ES near La Libertad, ES.
This is a small seaside community. The people here don't have much in terms of material goods but are very friendly, helpful, full of life, and out-going. Finding a camping spot suitable for all of us was very stressful. The first choice was a spot right on the beach but to get there was pretty much impossible for me and the folks with the fifth wheel trailer. The narrow street, 90 degree turn, and newly installed low hanging signs made it impassible for our higher vehicles. The second choice was a narrow lane that was perpendicular to the coastline. However, it was not the most secure feeling place and would be almost impossible for the people with the fifth wheel to open their RV slide-outs. The third choice was a secure gated resort for the federal government workers. We all just got nicely set up when we were asked to leave because I had a beer in my hand outside the RV and others had dogs on the loose – neither of which were allowed we were to find out. We then headed back to an open area near our second choice which is within walking distance of the beautiful beach. Finally, we had a spot for the next few days.
Waiting on the bridge after 3xiting Guatemala and waiting to enter El Salvador.
The border exit and entry took 4 hours for passport, vehicle, and animal clearance.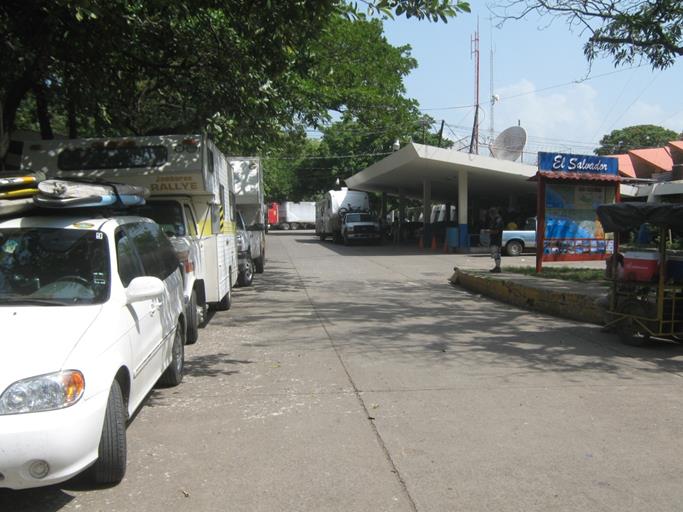 I bought this young guy some kind of fruit he was going to share with his family the next day when the fruit was ripe and ready – I can't remember the name of it but he seemed quite happy to have one. I then bought him a Coke to enjoy all to himself. He was a really col little dude.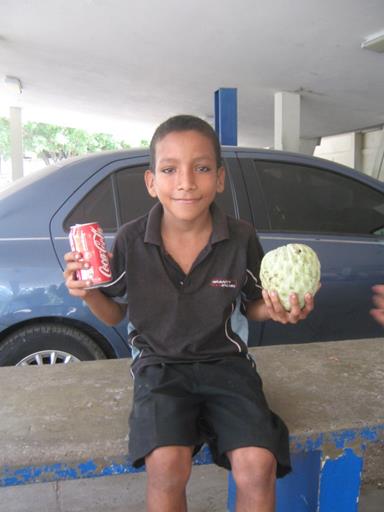 Once we cleared customs (aduana) we were on our way down the windy, hilly, beautiful Pacific coast.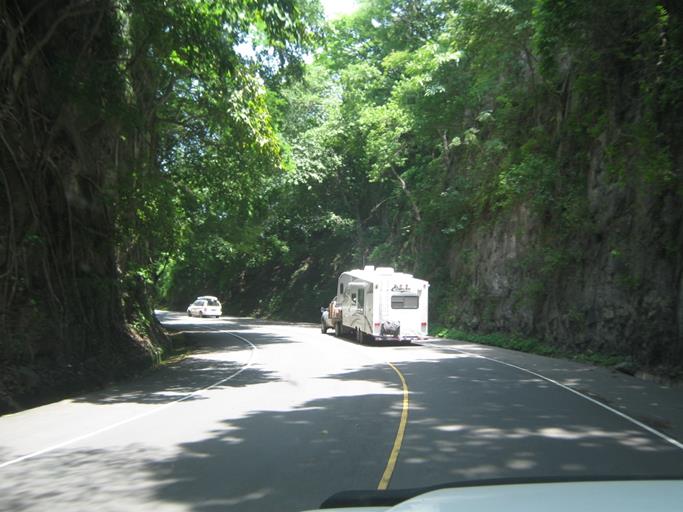 There were 5 tunnels through the mountains, the longest of which was about a kilometre.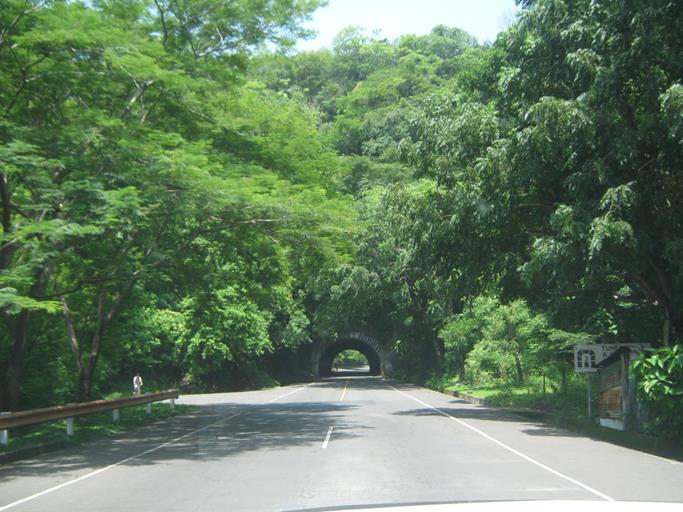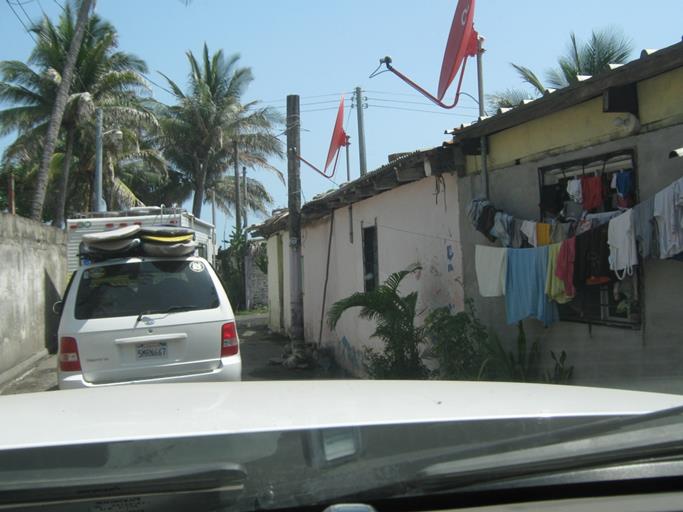 This is the street to our first choice beach campground. There is a 90 degree turn and a narrower street ahead. I had to back out about ½ a kilometre, the same way I entered. The 90 degree turn would have reminded Julie of the Austin Powers movie when he was crossways in the tunnel. Forward, reverse, forward, reverse, forward, reverse, forward, reverse, etc. Fun, fun, fun!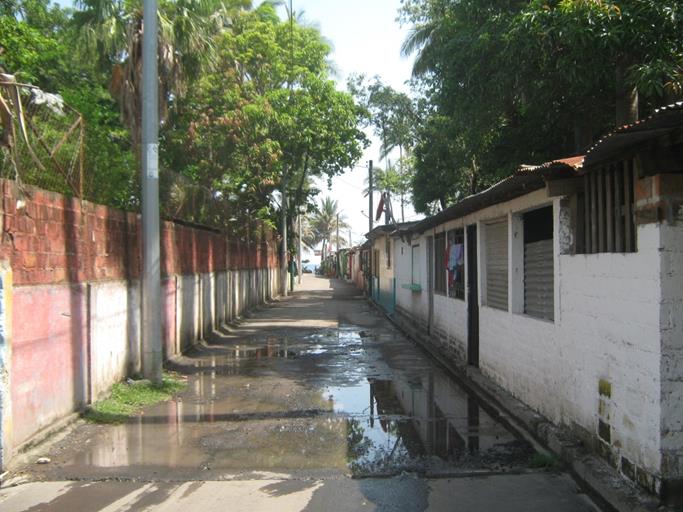 ….over and out for today, the muleskinner minus his sidekick. Thinking of the Holmes' family today and the visitation for a great lady. Miss you Vera.