Day 45 – Saturday, August 10, 2013
I spent today meeting some local kids and adults, having the laundry done by the local laundry service (pick up and delivery included), getting the inside of the RV cleaned, spending time on the beach and in the ocean, attempting to surf, meeting the mayor of La Libertad, watching some moto-cross racing happening nearby, ordering a fresh shrimp cocktail delivered by bicycle from one of the beach restaurants, enjoying a couple of cold El Salvador Pilsners (a very good beer, by the way) and reminiscing about good times spent with Jim and Vera. It was a day with mixed emotions.
One of the local kids selling necklaces to me for my chica(sp).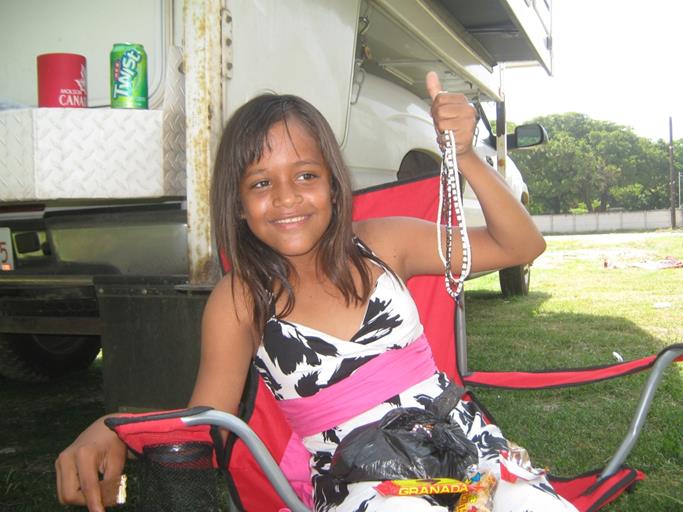 This 16 year old married mother of a 9 month old does house cleaning. I hired her to clean the inside of the RV so Julie will think I'm an amazing housekeeper when she returns on Monday. She came back later in the day with 2 friends asking if they could look at the inside if the camper. They thought it was bonito(sp).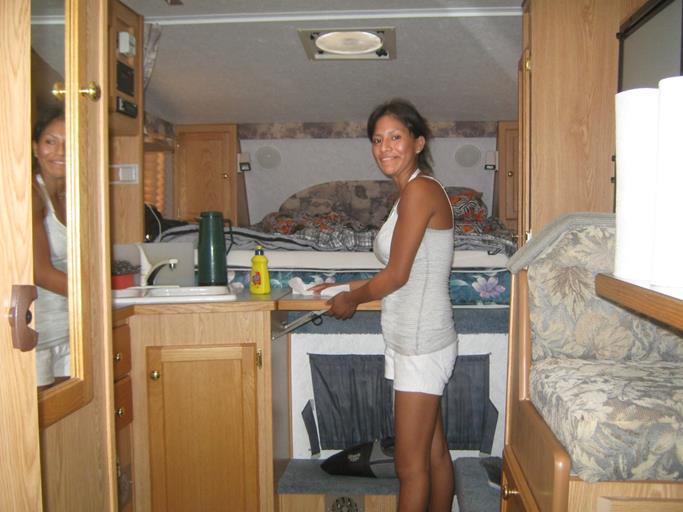 I brought quite a few Grande Prairie pins with me to give away. One of the young girls asked for 2 and proceeded to wear them as earrings. J I also gave out a big bag of candy to the local kids and adults along with some scribblers, pencils, and sharpeners we brought along as gifts. I think the adults enjoyed getting the candy as much as the kids.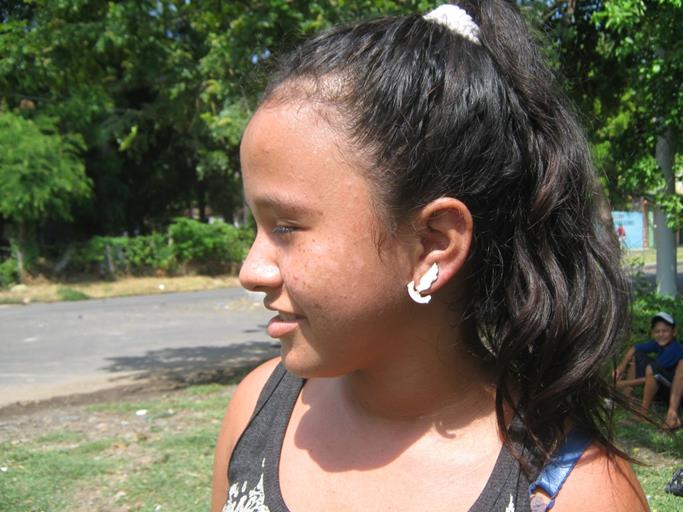 Sporting a Grande Prairie pin in fine style.
Time at the beach. The water is the warmest I have ever experienced. It is near body temperature. Very nice. Even Julie might get in the water at this temperature!
The Rambos. A family travelling in our group.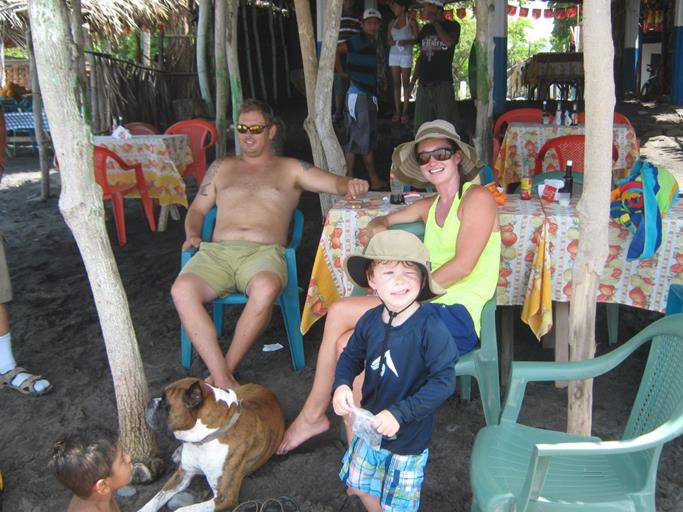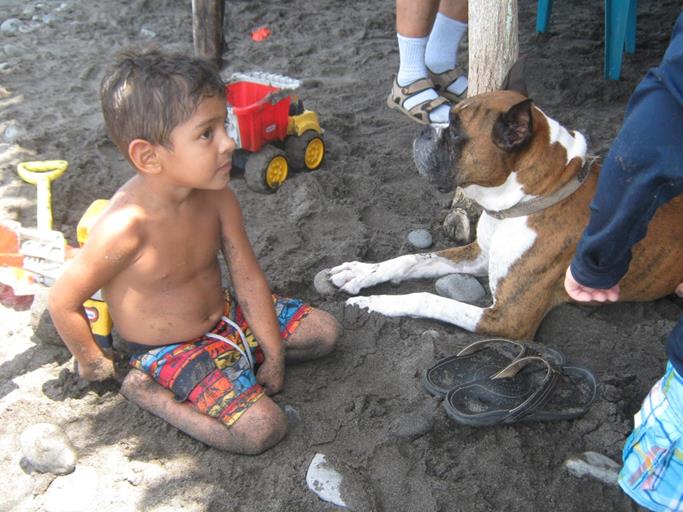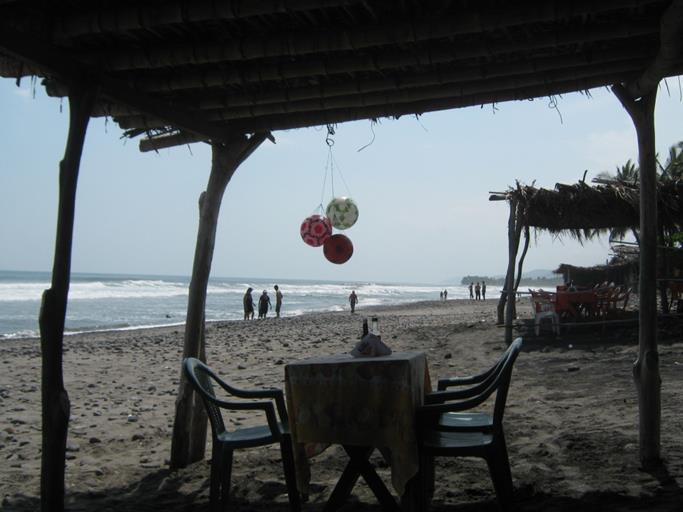 A full cold beer shot. I had to order a second one for this photo because I drank the first one before remembering to take a picture.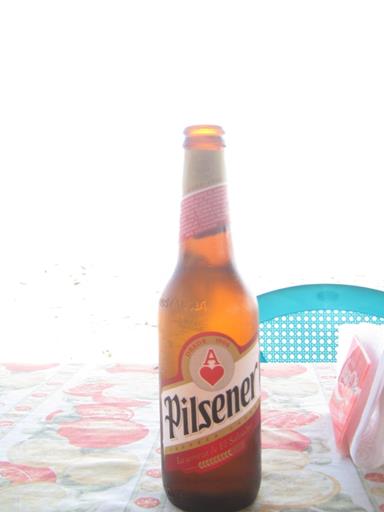 The mayor of LaLibertad, El Salvador, Carlos Molina, sporting his Grande Prairie pin.
…my thoughts are with Vera Holmes today and all of the Holmes' family.
…carry on folks, the muleskinner soon to be back with his sidekick.