Day 46 – Sunday, August 11, 2013
Today is Julie's birthday. I know what I want to buy her but I haven't found it yet. I can't tell you in case she actually reads this blog. J
We made a trip into La Libertad this morning on the bus to buy fish and vegetables for our special lunch prepared by a local family. The lunch was corvine, a very nice fish. It was coated and fried whole in vegetable oil along with fresh cut fries and a tomato cucumber salad. We ate at their rustic beachside palapa.
The fish market and pier.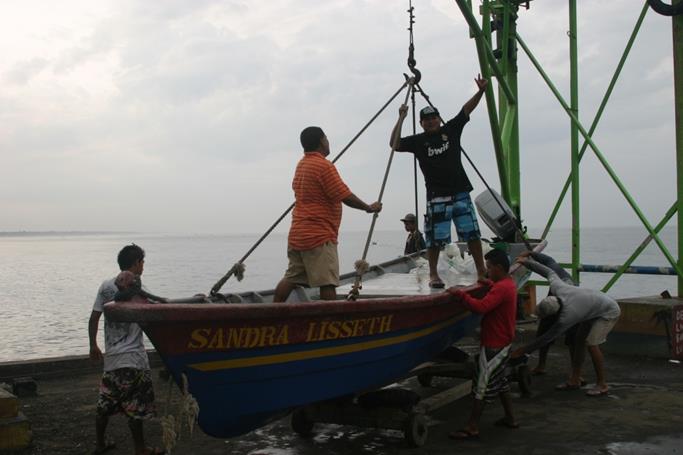 A boatload of fresh shrimp being unloaded by hand from an ice chest.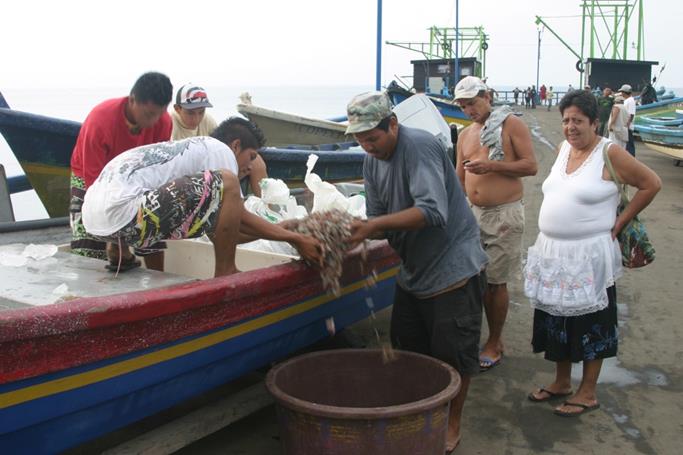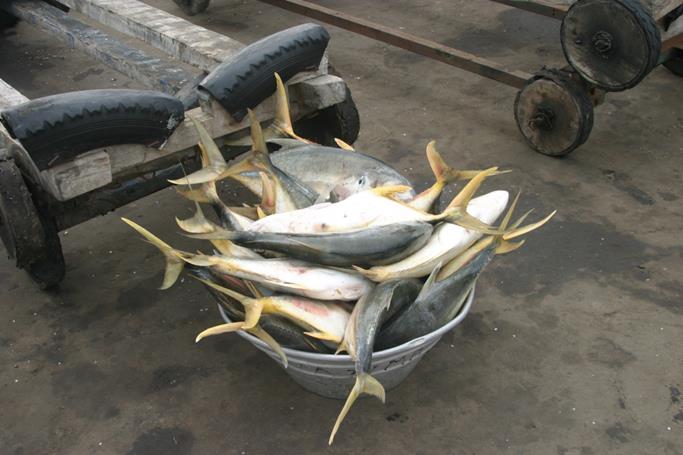 Our corvina being weighed.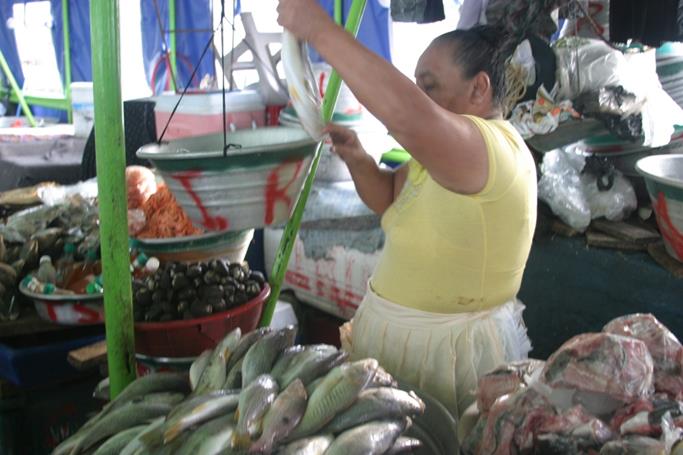 Our campsite in Conchalio.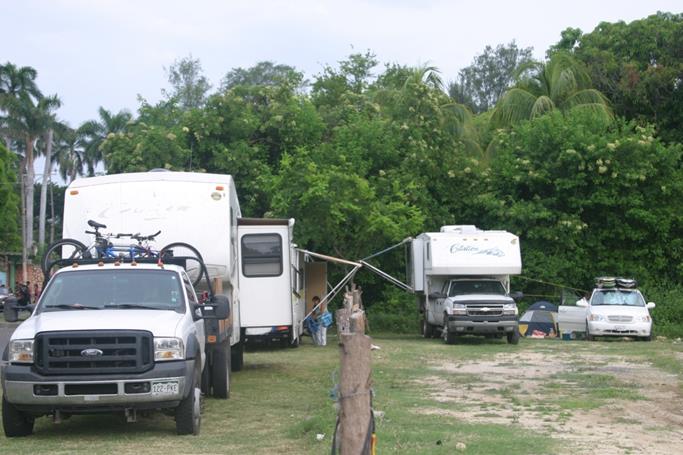 And, the final question for today is; why did the chicken cross the road on Julie's birthday?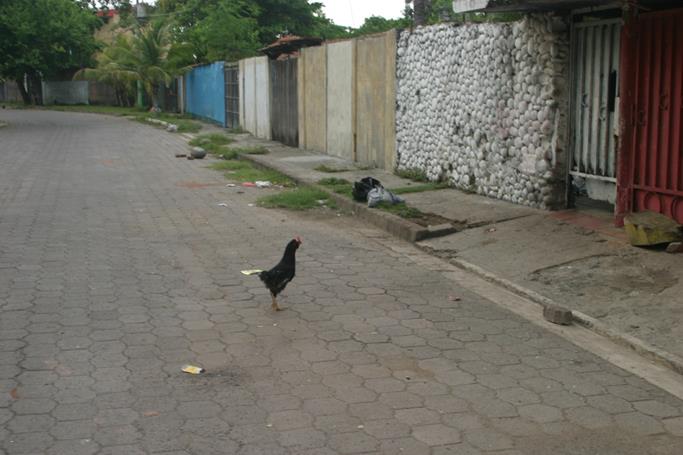 …over and out folks, the muleskinner soon to be back with his sidekick.