Day 54 – Monday, August 19, 2013
Note: We posted 4 updates (Day 50 – 53) last time we had a wifi connection. If you are a subscriber, you may not have received all of the notifications for each post. You can however use the navigation and menus if you missed any exciting updates. J

Today we left Lake Nicaragua after our 7:30 AM driver's meeting. We either meet the night before or the morning of a travel day to review our route, border crossing topics, and any highlights we can expect. Our destination for the day was Parrita, Costa Rica. However, because of a lengthy border crossing process exiting Nicaragua and entering Costa Rica, we only made it to a small place near Jaco, CR before rain and darkness halted our progress. After scouting out a mall that didn't work for everybody, we settled in across the street at a new restaurant thanks to the owner who came and helped us out. Carlos was a terrific ambassador for Costa Rica and we enjoyed some drinks and conversation with him even though he was closed on Monday.
A crane visited us right outside our back door before leaving Lake Nicaragua. Julie notes "I was pretty worried as for a minute there I thought it was the stork!"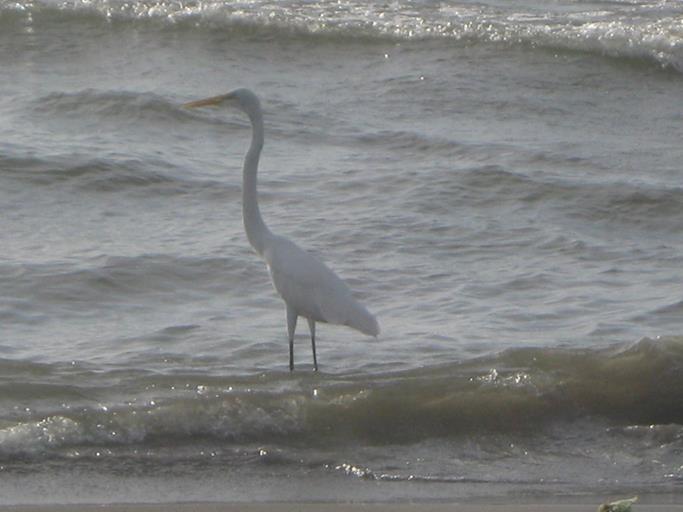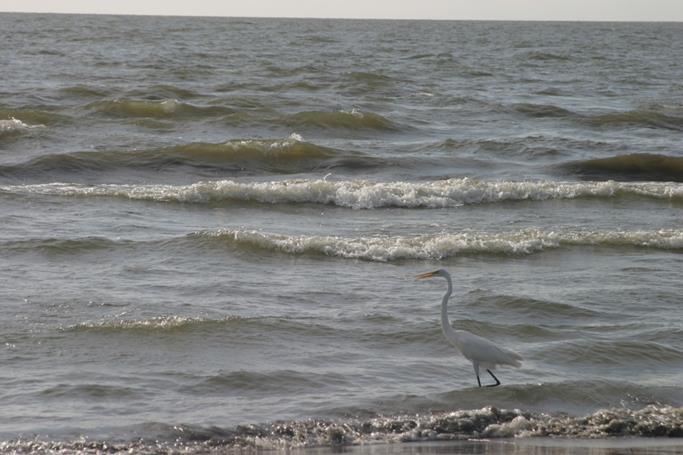 Julie captured this shot of the old farmer whipping his horse as he passes the skateboarder image on the side of the taco truck. I think this picture tells the story of life in Nicaragua! Julie notes "One other 'sign of the times' image that sticks in my mind from today was of a rustic looking young lad texting on his phone while riding his horse beside the highway."
Wind turbines along the shoreline of Lake Nicaragua. Julie notes "Be thankful I did not take a picture of the ever active wind turbine in the seat beside me."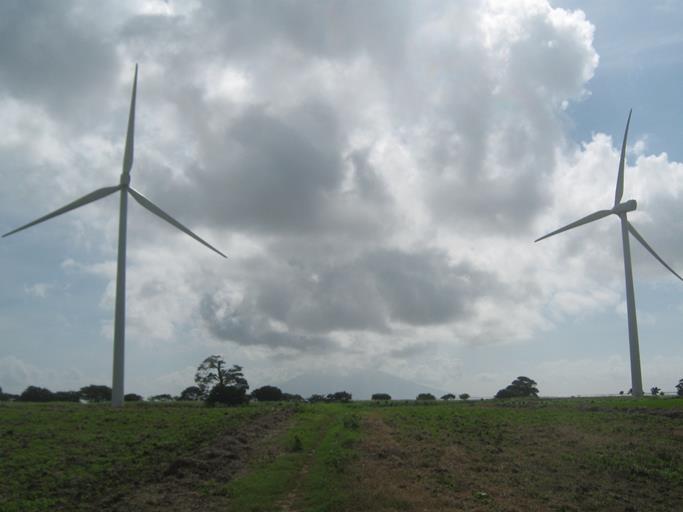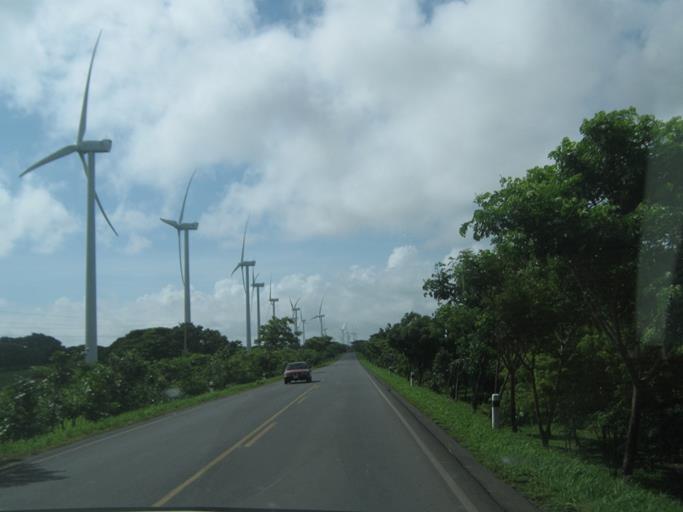 Life at the border between Nicaragua and Costa Rica.
The drive through Costa Rica is beautiful. Too bad it was raining and dark for most of the afternoon drive.
…another border crossing down, over and out, the muleskinner and his sidekick.
Julie notes "Brad has kindly skimmed over or perhaps already forgotten the several high stress moments of the day, including sudden a change in direction causing our family in the big rig to be blocking 4 lanes of traffic at the gate to a port as they tried to turn to follow the leader. The radio airwaves were a bit blue after that. Hope Wally Wally had his ear phones on. Wish I could say things settled after that but I can't. Everyone enjoyed the drinks at the bar that night!"