Day 92 – Thursday, September 26, 2013
We awoke early this morning in our Pemex campsite on the main highway in San Cristobal after returning there after dinner. We ran a few errands in the morning for groceries and supplies and were on our way about 8:30 AM. The drive today was one of the most scenic drives we have taken. The mountains from San Cristobal to Tapanatepec were spectacular and as a bonus, the day was mostly sunny. Julie notes "We've been saving the 'spectacular' description for a day like today. This used to be a heavily used road but they have made another route for trucks, etc. So not only was the scenery 'spectacular' but the highway was in excellent condition and very little traffic so we were both able to enjoy the scenery. Lots of switchbacks and climbs and did we mention spectacular views."
We stopped at a tourist area called Chorreadero to view the underground river and waterfall that comes roaring out of the mountain. This is the off/rainy season and the water was very fast and high but that may have made it even more spectacular. We could not hike to all the areas due to the high water but our guide showed us the highlights in the half an hour we had to spend there. Julie notes "Plus we weren't expecting a hike and I was wearing flip-flops. Brad's perfect opportunity to stage 'an accident' on the slippery rocks. But there was that one witness."
Our Pemex campsite on the highway in San Cristobal, MX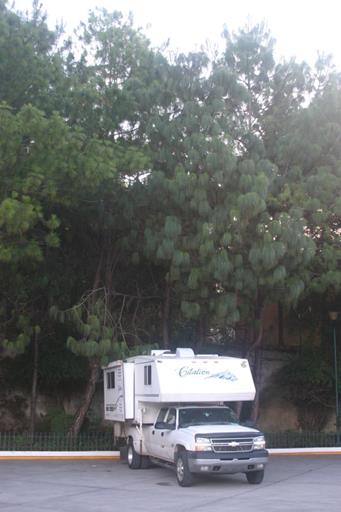 Some of the views from our drive.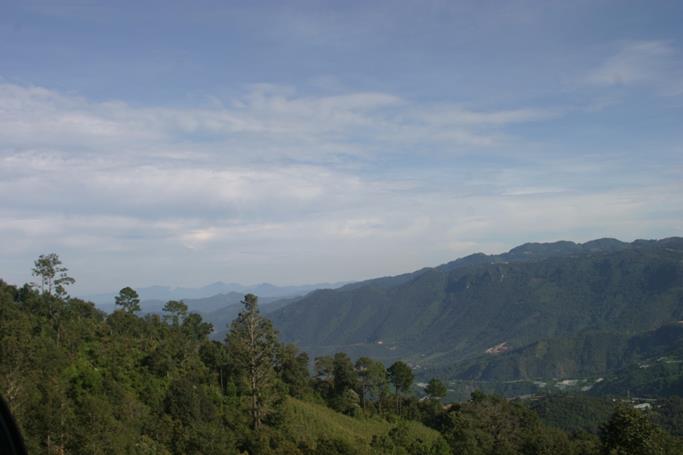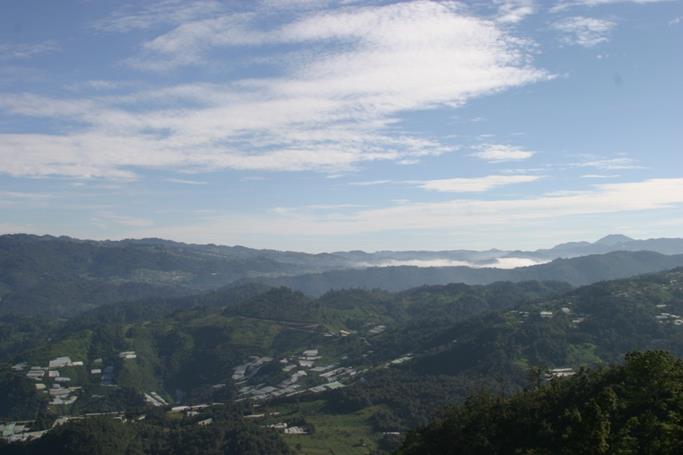 They were making charcoal under these burning earth mounds.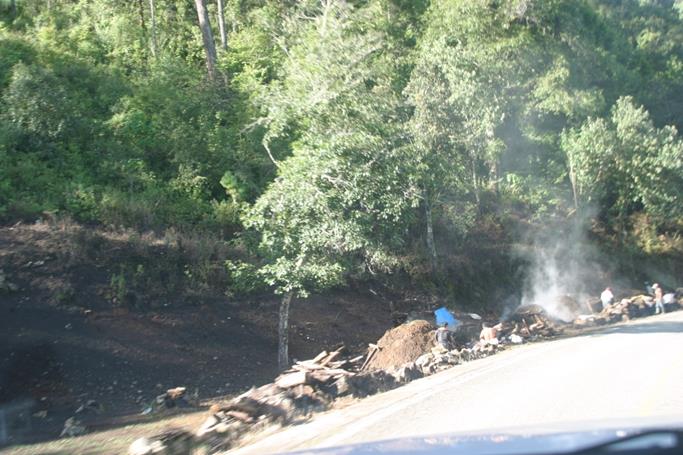 Above the clouds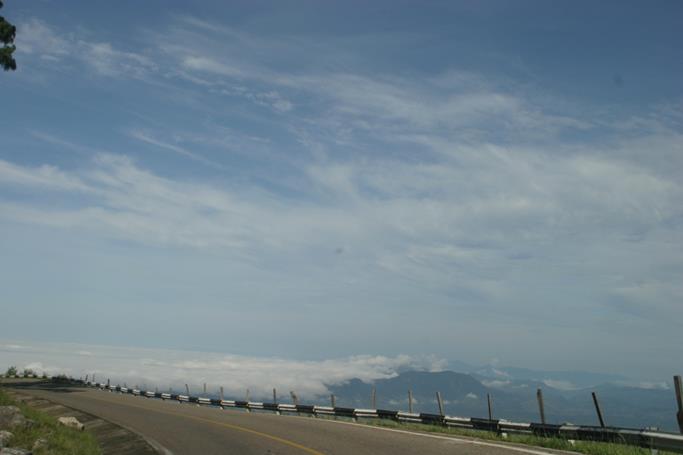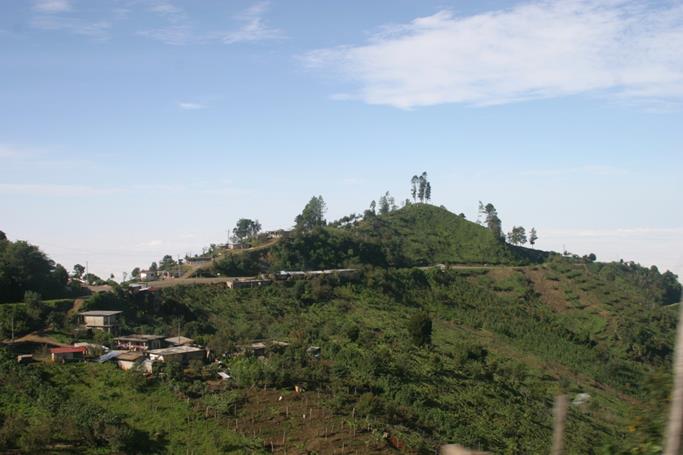 Chorreadero tourist area.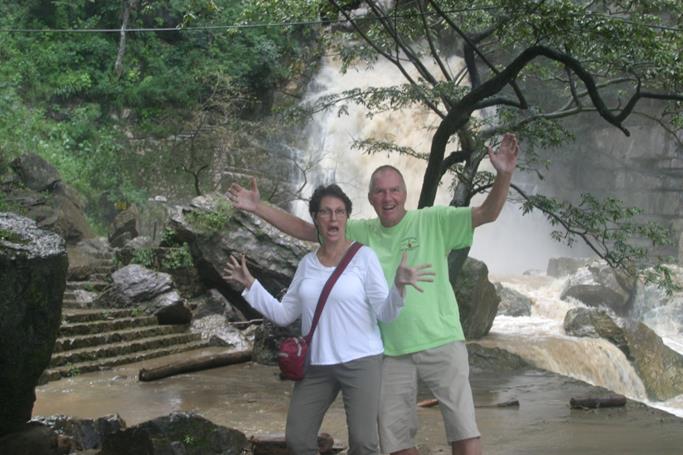 Julie notes "I tried to convince Brad to pose on these steps for a picture. In the dry season you can hike to caves back behind the falls and there are guided underground river raft tours ranging from about a 6 hour tour to a 14 hour tour. Hard to imagine the water being low and calm enough for that. Right now you'd shoot out of there like a greased watermelon from a greased watermelon cannon. (Sorry couldn't think of a good analogy that didn't involve birthing.)"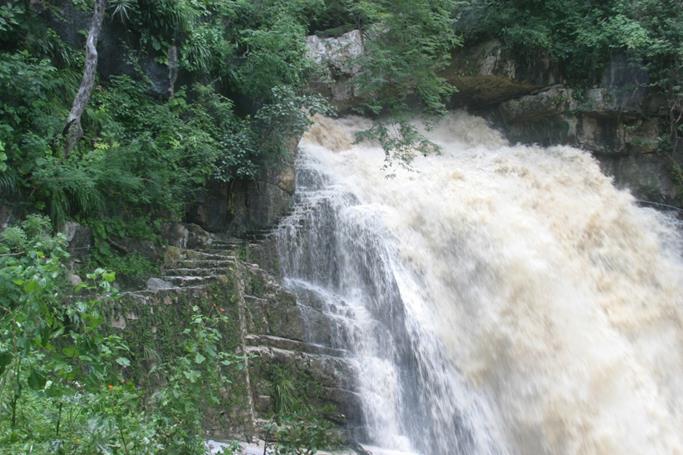 Julie's laundry on the line shot for today. Actually, there were several in the 160 pictures she took today that took me forever to download but I'm not one to complain. Julie notes "Hmmm, I seem to recall some wining, but look, he even got to be in this one."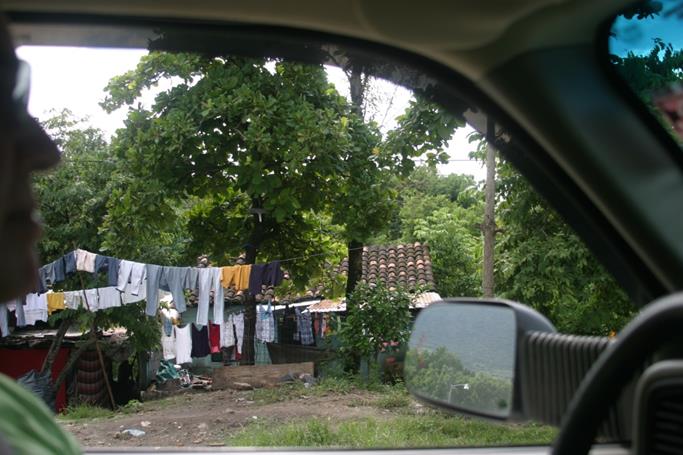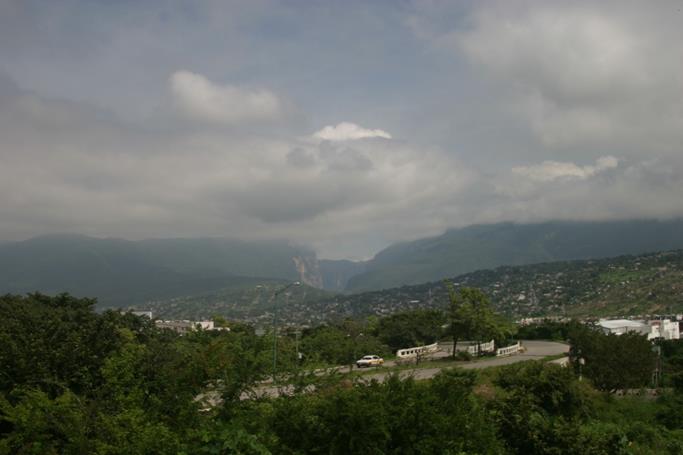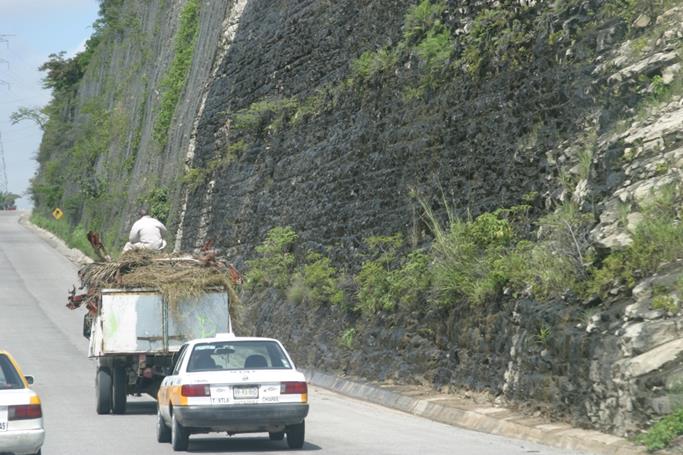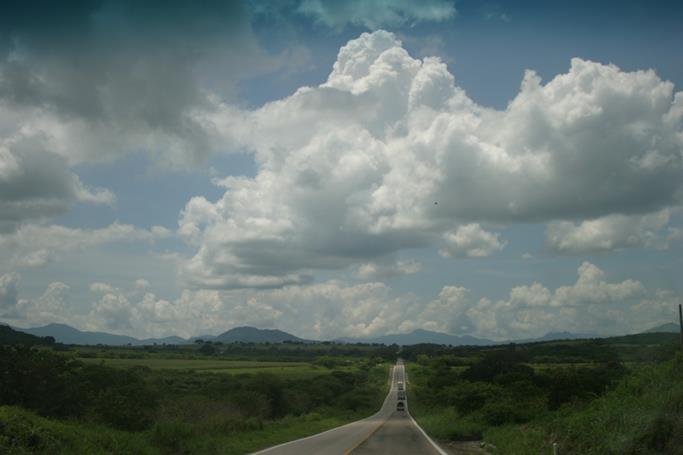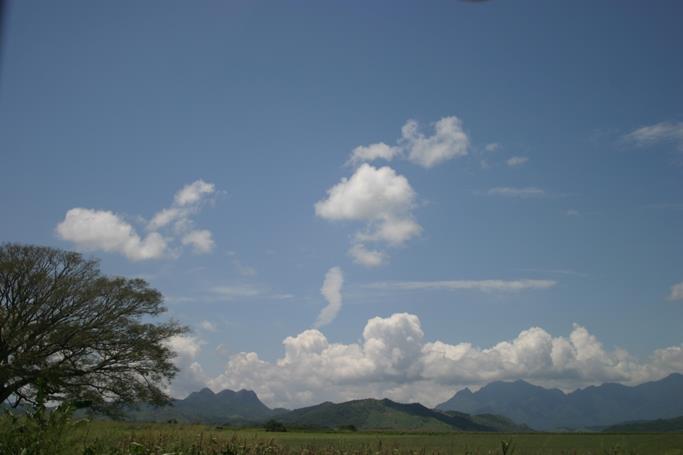 The Pacific in the distance.
The municipal office and Post Office in Tapanatepec.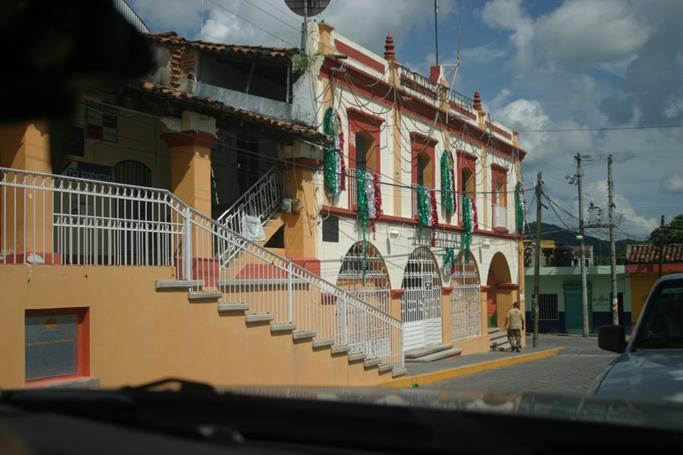 The municipal office girls who agreed to mail our postcards tomorrow when the post office opens. Julie notes "Finding post offices is almost as hard as finding laundry mats (although in the last few towns we've been tripping over lavenderias around every corner). So to those of you receiving post cards, if Rosa, Roxanna, and Mirabelle keep their part of the bargain, there will be Honduras and Guatemalan post cards mailed from Mexico on their way soon. These ladies didn't like the books in the background for their picture but I think it looks very official."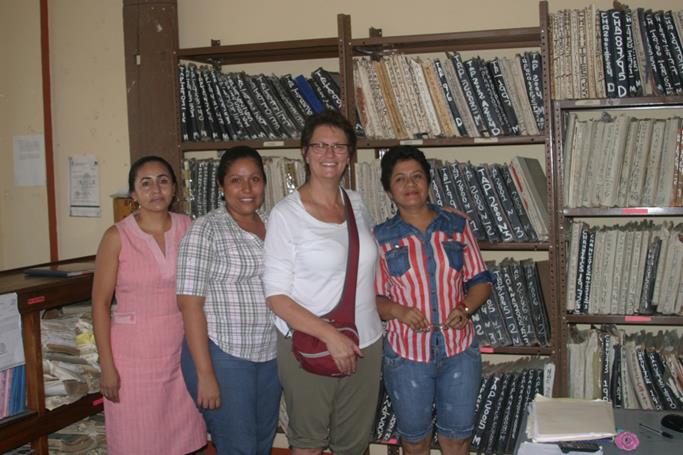 …over and out, the muleskinner and his sidekick
Julie notes "I can't believe Brad forgot to mention our trip down to a restaurant by the river where he dabbled in a little horno-graphy. Oh yes, the proprietor allowed him to go and check out the huge, rounded horno oven where they cook their specialty fish, Lisa (the name of the fish) de Horno (baked). We decided however to try the 2 course meal at the restaurant near our downtown campsite. Great choice. The atmosphere in the old Spanish building was cool, both in ambience and temperature. We were having a hard time acclimatizing to the heat again after being in the highlands for a while. And the food! A light pasta with butter and cheese first course, followed by amazing spicy meatballs in a green sauce with rice and local veggies. Mmmmm One of the best meals I've had on the trip so far. Mmmm I wonder if they're open for breakfast at 6:00 ?"