Day 157 – Saturday, November 30, 2013
Today, we planned on getting together with my 2 brothers, twins Don and Dan, and my sister Janet and any other family members who could make it. Don and wife Karen were there with their 3 children, Ericka, Harry, and Jack. Janet's daughter Jenny was also in attendance. Janet offered to host our gathering at her house and put on an amazing spread, as usual. We enjoyed some drinks, a great dinner, and finished the evening off with a rousing game of HeadsUp. I don't want to brag, but I was the easy winner with a score of 10 correct answers in the allotted time. Julie notes "OK. First of all, since this is a game where people yell at you from all different directions at once, the Emonds were naturals at it. Secondly, it took several rounds of the game before we figured out the different way to 'pass a clue' and 'score a point' so all scores were somewhat suspect. Thirdly (is that a word?), Brad was very fast at moving to the next clue even if he didn't have the full phrase guessed. And lastly, I should've been given extra points because as you know I have had several major surgeries and have Tamoxifen brain. But luckily I am not one to dwell on such things. The real shout out goes to Jack who's energy and imagination was boundless as he acted out clues for us. Tons of fun. Thanks Karen (and Ellen) for introducing us to that."
Sunset through the trees from Janet's front porch.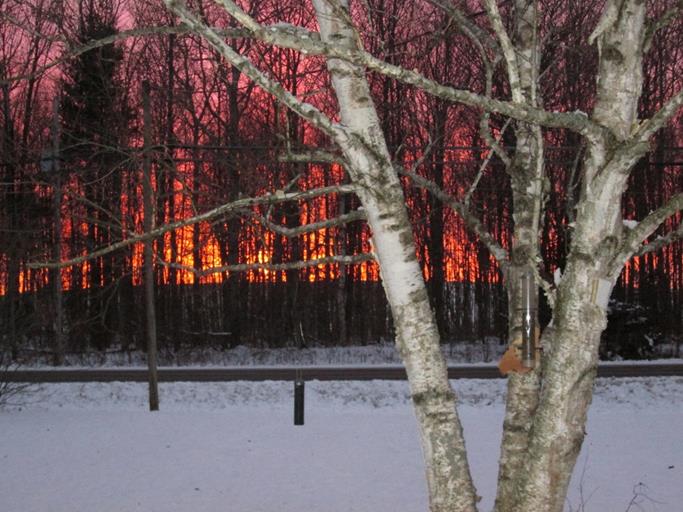 Caesars. Our tradition at Janet's place.
Appetizers and drinks and catching up.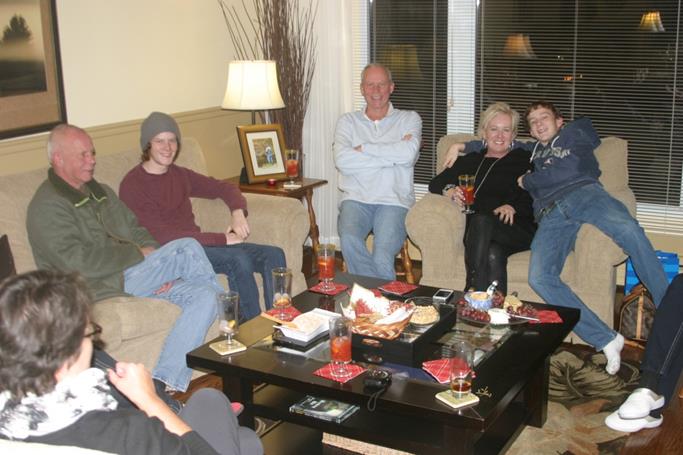 The Emond siblings. L to R; Brad, Dan, Janet, and Don.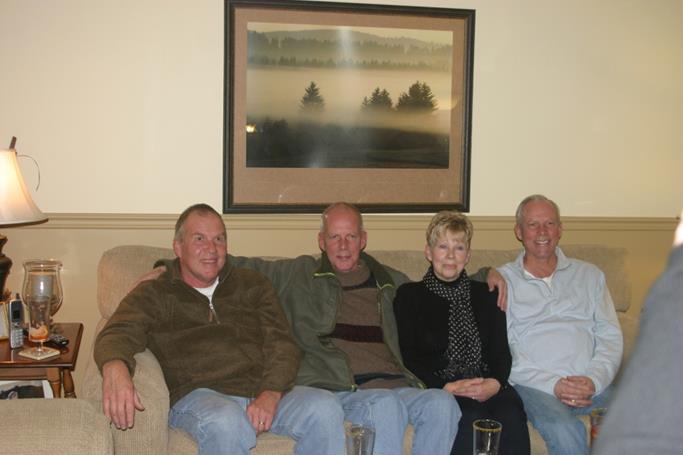 The twins. Can you tell them apart?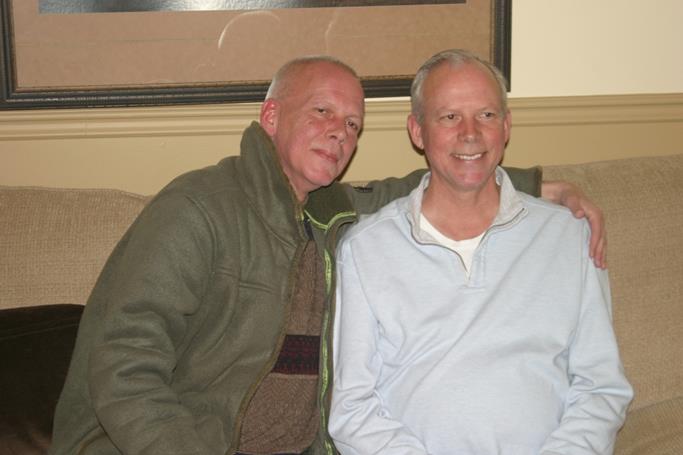 Don and his sons, Harry and Jack.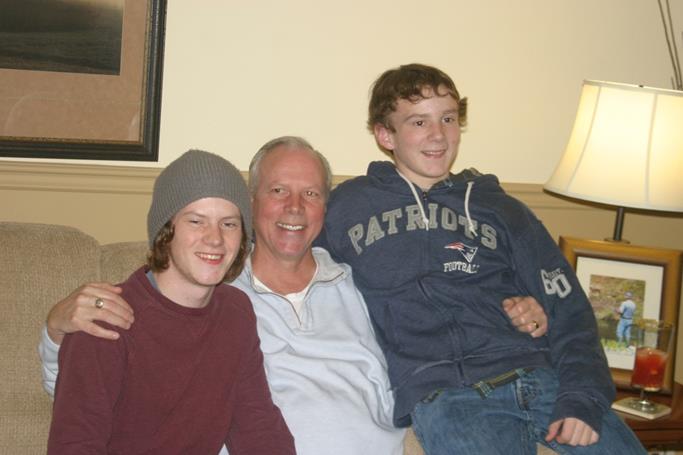 Don and Karen's children; Jack, Ericka, and Harry.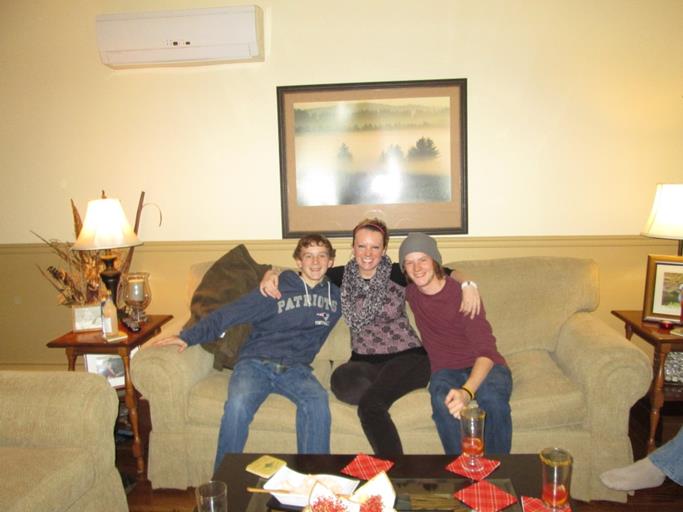 Here they are again showing their claim to fame; all 3 can suck their nostrils into their head. You are trying it right now, aren't you?
Sister Janet and her daughter, Jenny.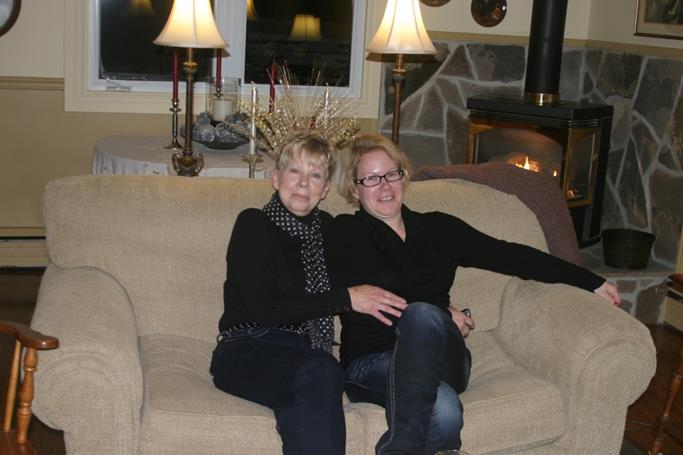 Sister-in-laws, Karen and Julie. I'd say they are two lucky women to have married Emond men. I think they tell themselves that every day. Julie notes "Well we have to tell ourselves something to get ourselves out of bed and face that fact every day. And then reality sets in again."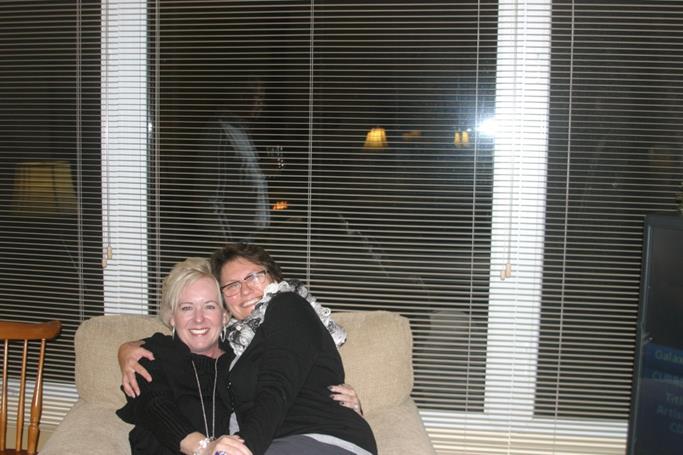 The feasting. Julie notes "Turkey dinner with all the fixings including Jan's famous homemade buns! She has the best buns in Hamilton Township and maybe even Percy Township (since she was the Queen of Percy Township a 'few' years back). Can you smell them? WTF! (Wow They're Fresh!)"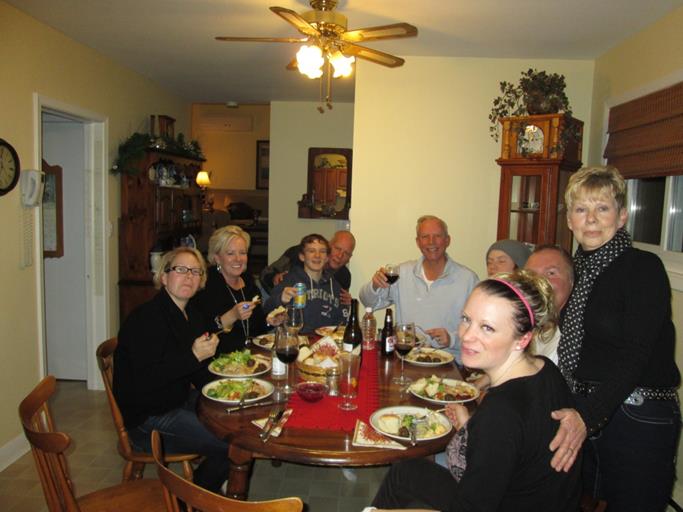 Sister Janet and I recreated an old picture. Here's the original. Then,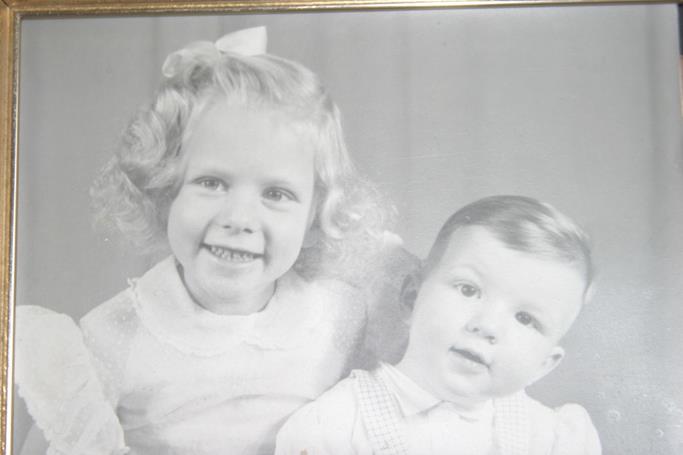 …and now. Some 56 years later. Janet's legs did recover after a while. Julie notes "They haven't changed a bit have they?"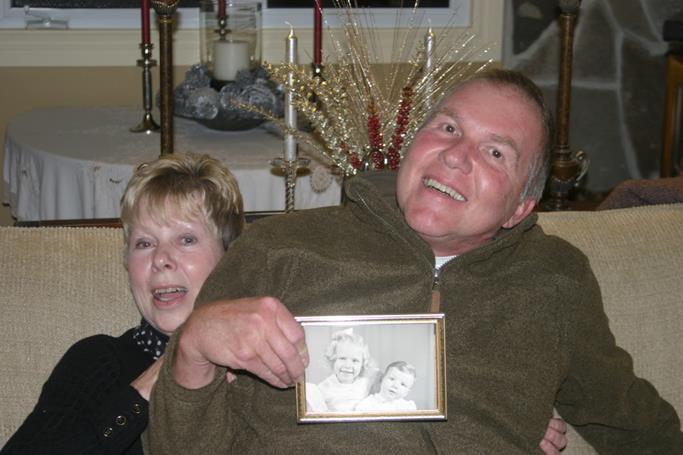 It was a fun night with family that included all the key ingredients, family, drinks, food, and laughter.
…over and out, the muleskinner and his sidekick