Day 165 – Sunday, December 8, 2013
Today was our final push to our home in Grande Prairie after being away since July 10, 2013. After some breakfast and getting my hair styled, we said our goodbyes to Jordan, Alison, and Melodie and headed out. It was another bitter cold day but with bright sunshine for the most part.
Showing off our matching felted slippers all made by our friend Denise. Julie notes "Hmmm I think I should've got my hair styled as well."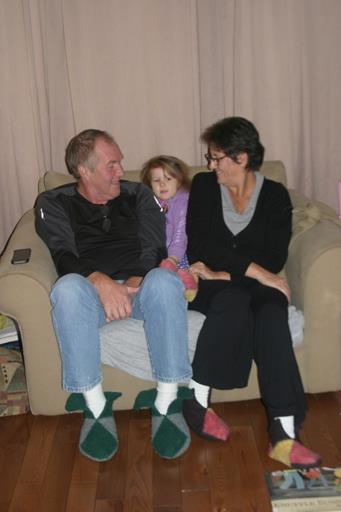 Home is within our sights. Julie notes "Right about here Blue Rodeo was asking us 'Where are you now?' And this was the answer."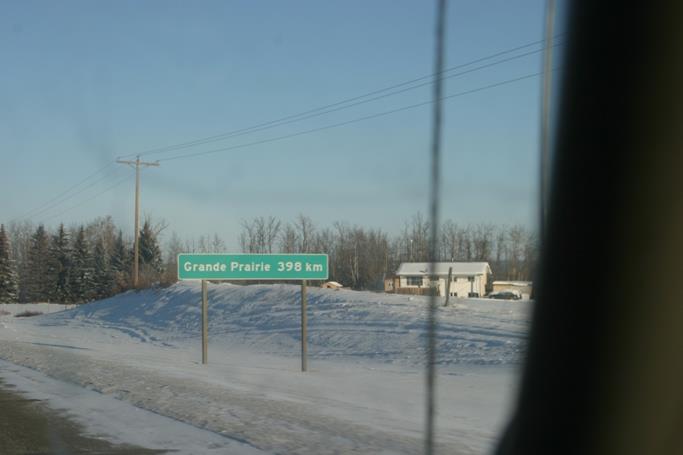 Scenery from northern Alberta.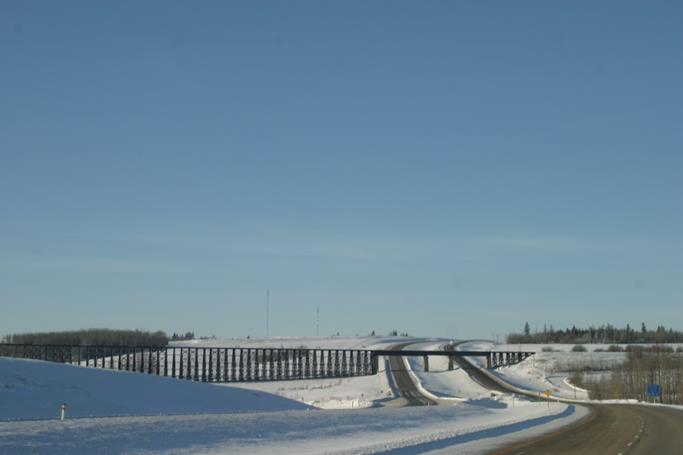 Miles of wilderness and boreal forest.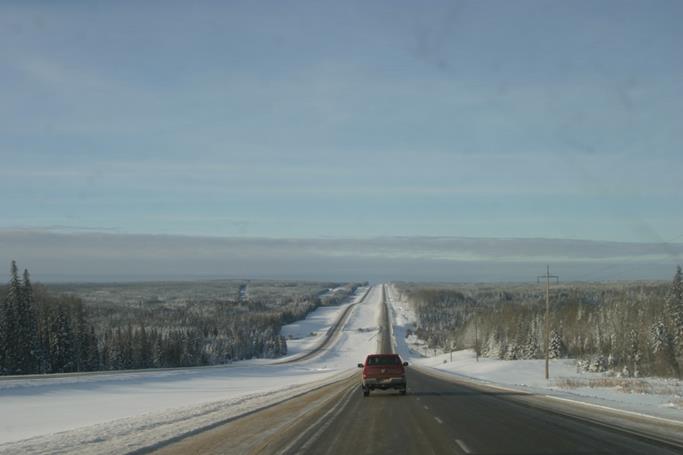 Forestry is a big part of the economy.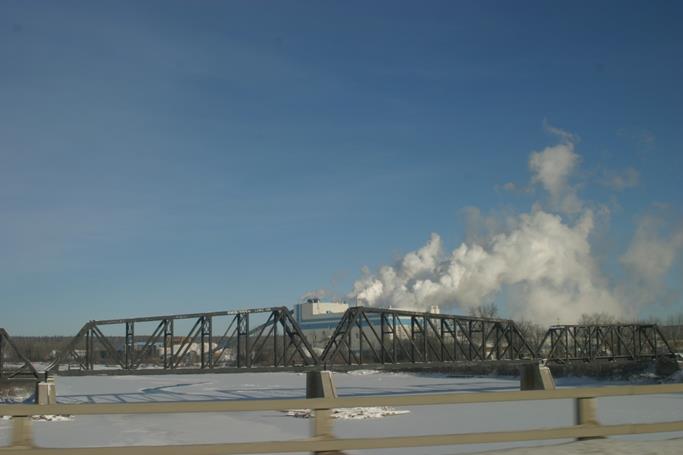 Oil and gas exploration and production is also one of the main economic sectors.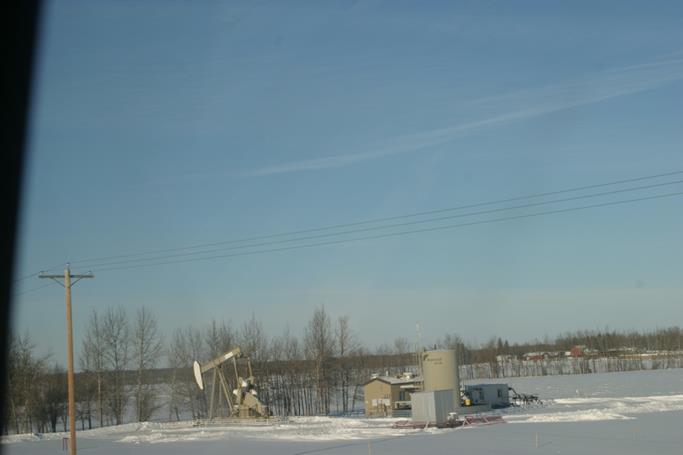 …along with agriculture.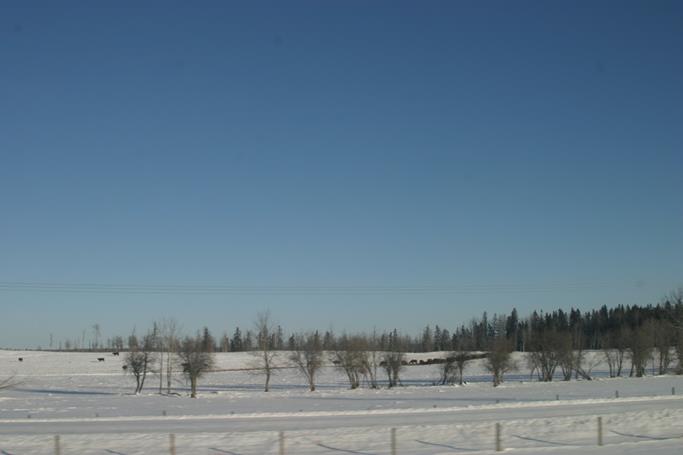 Even with my sidekick's navigation skills, we made it home safe and sound.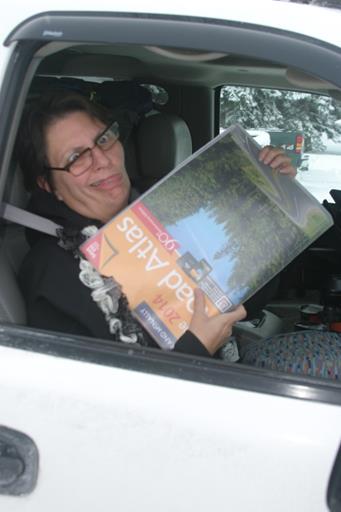 Home sweet home!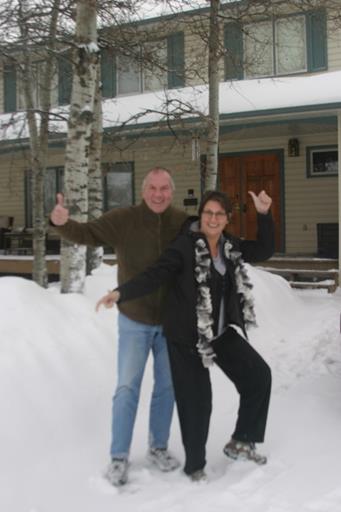 …over and out, the muleskinner and his sidekick
Julie notes "I had been smelling wafts of fruitiness on our last leg of the journey today. As we unpacked I quickly discovered what that was. Ironically or justifiably or comically or sadly or understandably or absurdly, or any other 'ly' word you want to insert, depending on your impression of our adventure, that fruity smell was from the frozen busted bottle of champagne that we had carried with us from Grande Prairie across more borders than even 'the firewood' had travelled, to be used to toast our crossing of the equator. We didn't accomplish that goal, yet, but we did have an adventure that no-one else can (or may want) to replicate. But we own that and as far as I know the first calls we made when arriving home weren't to a divorce lawyer so that is a good sign that our marriage is still intact. Brad was rereading our earlier blog posts a few weeks ago and said 'Julie, you should read this. We had a good time!' I believe him and look forward to reliving it all but in the comfort of my living room, stretched out on my couch in a temperature controlled environment with family and friends nearby. The list of things we have learned is endless but at the top is something Mom and Dad had already told us, Lesson #165, 'Oh Canada, Our home and native land…is the best place to be from and to return to, even though the snow bank you see in the picture above has doubled in size by the time of this post."
Here's to 2014 and the new adventures it may bring!