Tuesday, April 30, 2013 – Cobourg, ON
Julie was given an LOA (Leave of Absence) from hospital duty for a few days.  We decided to visit family in the Cobourg, ON area.  We arrived on Tuesday afternoon at my sister Janet's home.  Niece Jenny was nice enough to leave us a key for the house.  Janet didn't know we were coming and was out on a shopping spree with her friends.
We visited for a while after they arrived home.  Later, we all decided to try the #3 Trip Advisor rated restaurant in Cobourg, ON – Stanley's Fish & Grill.  Well actually, I made the decision because the day before Julie and I had a craving for fish and chips, after a long day at the hospital, but the Napanee fish & chip place was closed on Mondays.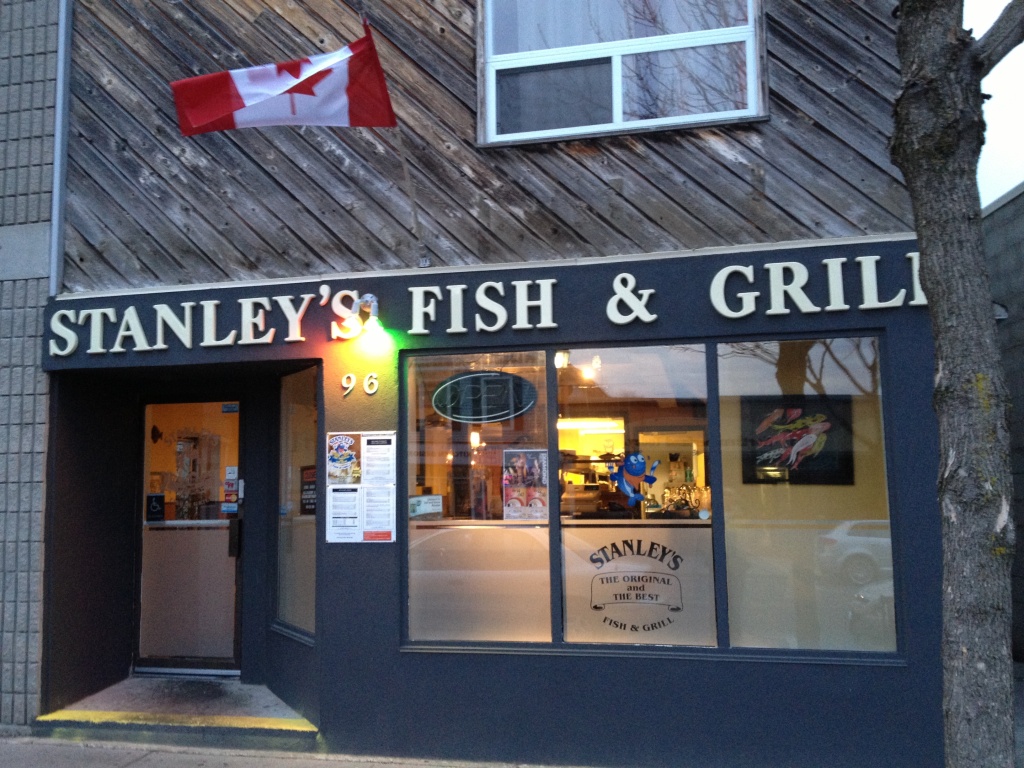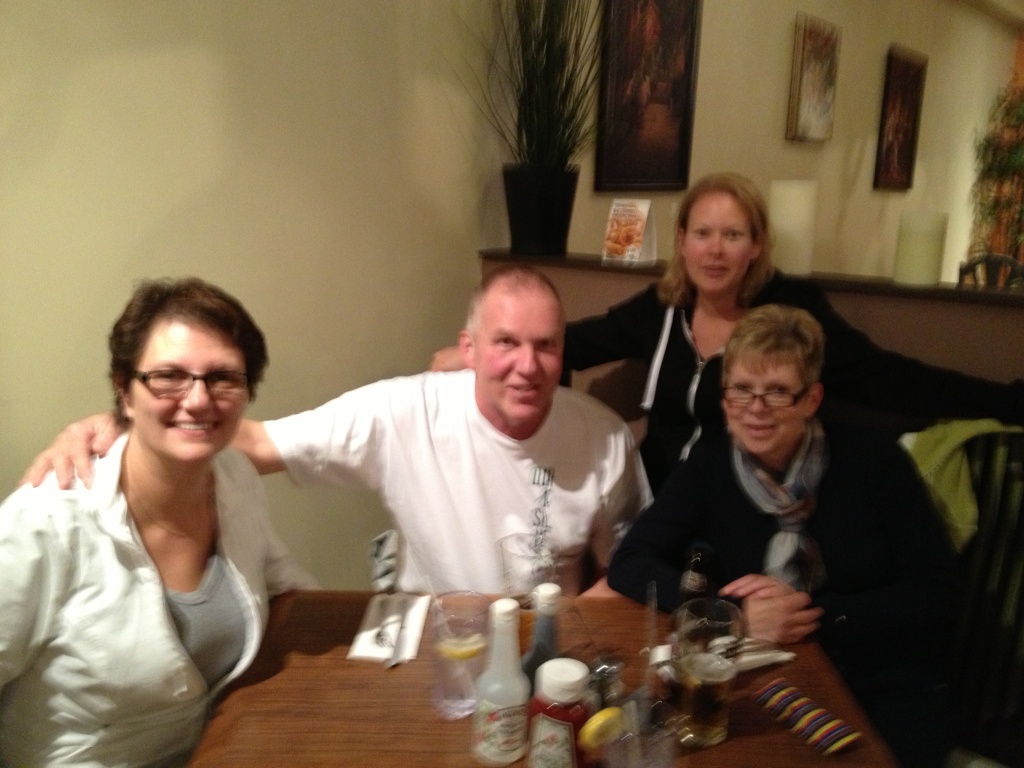 Stanley's didn't disappoint!  The halibut was great.  The chips were fresh hand cut and the coleslaw was homemade, tangy and sweet.  And the featured Carlsberg draft was cold and satisfying.  The tarter sauce was a good compliment to the fish.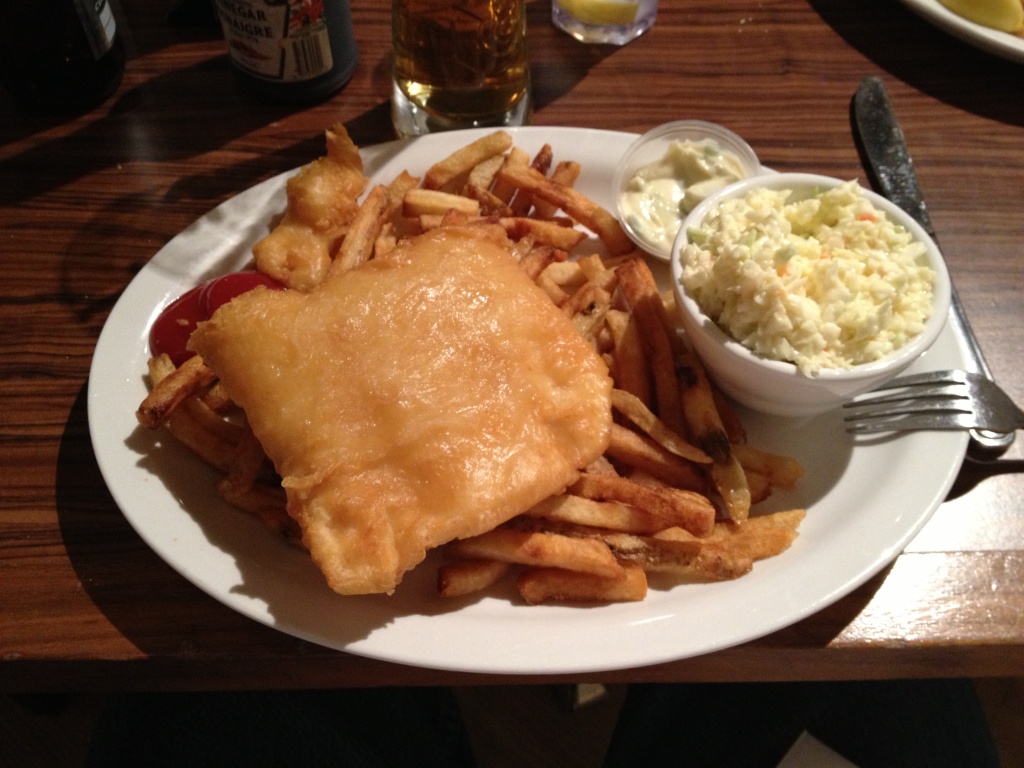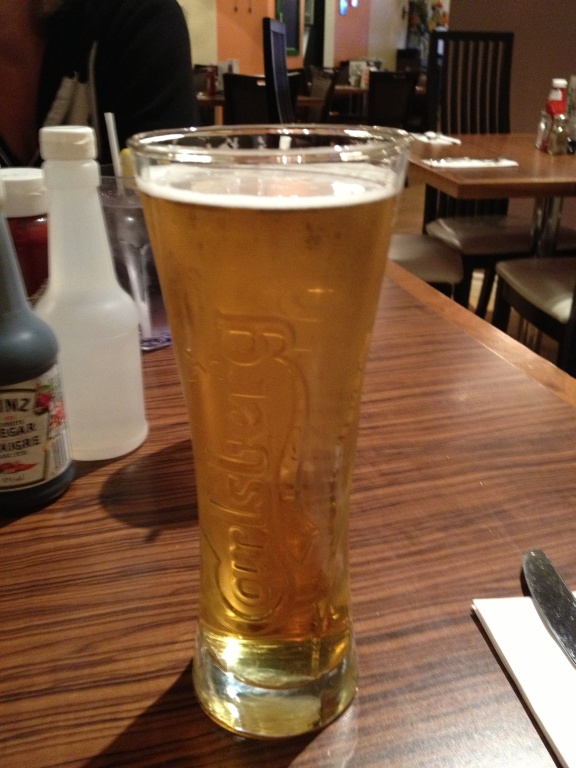 Jenny decided to try the chicken souvlaki with rice and salad.  She rated it a 7 out of 10.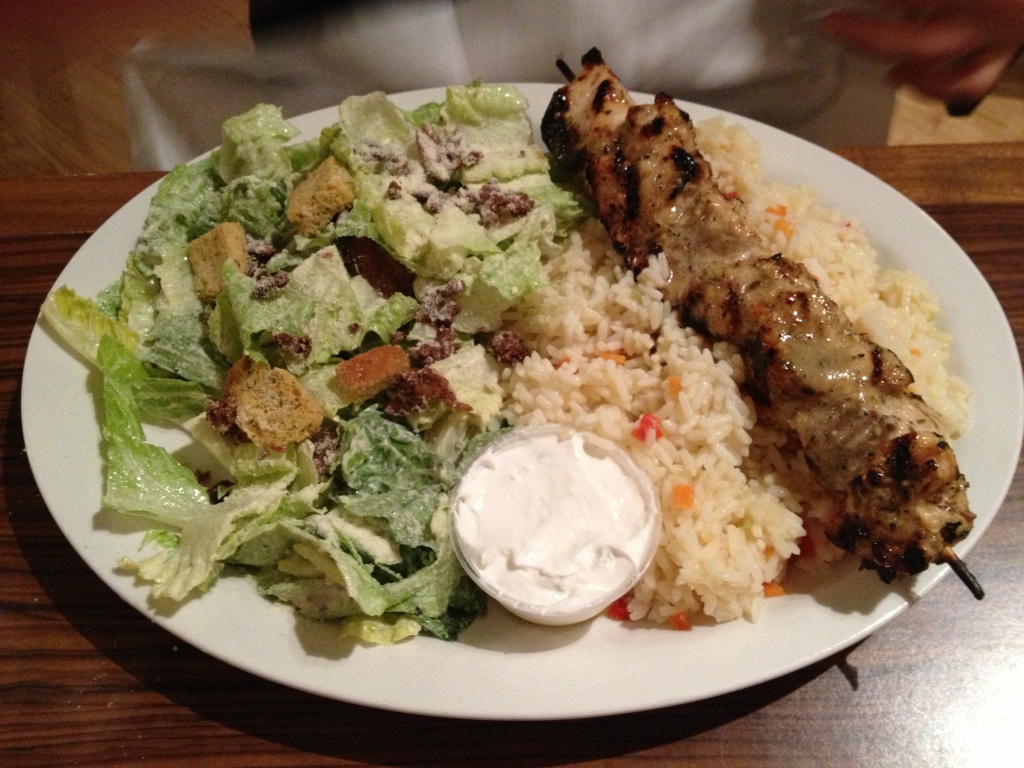 Today's lesson – don't order the chicken at a fish place 🙂
…take care all, the muleskinner