Wednesday, May 1, 2013 – Cobourg, ON
Marca on the Wharf – 165 Division Street | Unit 201, Cobourg, ON 905 377 9100
Another dinner out with family and friends!  We arranged to meet my brother Don and his wife Karen for dinner.  Don made reservations for us at Marca on the Wharf, a new Italian restaurant in Cobourg.  My sister Janet, her daughter Jenny, and her sister-in-law Brenda all joined us for a wonderful night out.  The food and wine was terrific and the atmosphere and service was top-notch and the company of family and friends was outstanding!
Blurry picture of the group but it's the best we have.  I am the good looking one on the end at the left.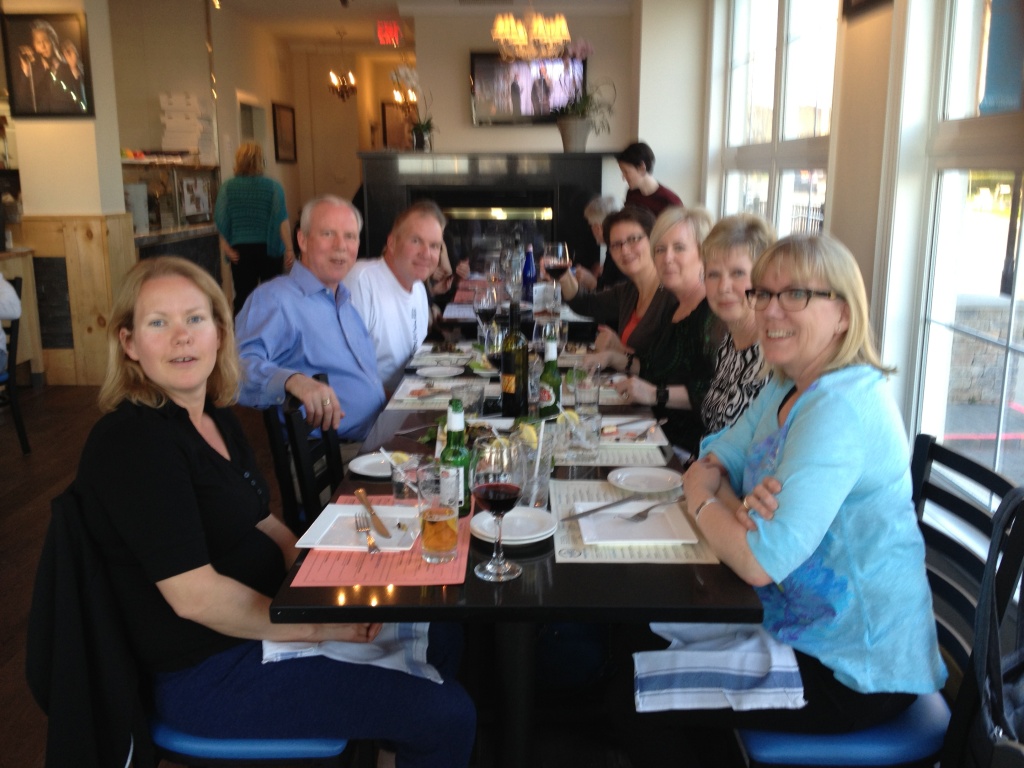 Some of the delicious food selections – all freshly prepared to order in the open kitchen.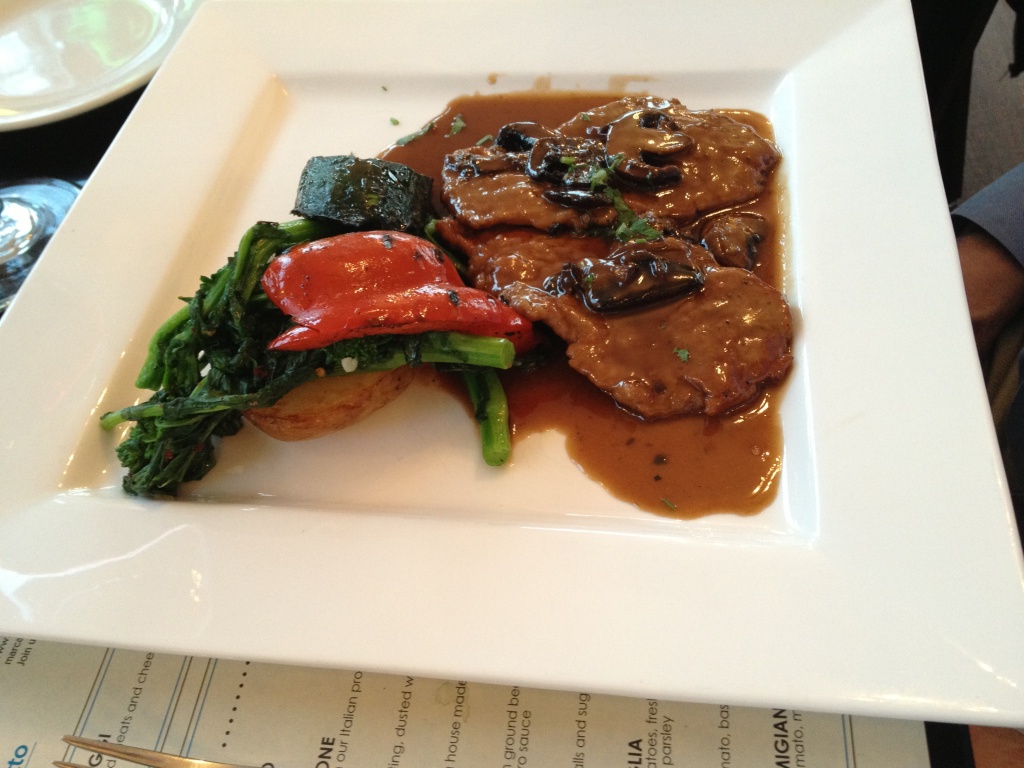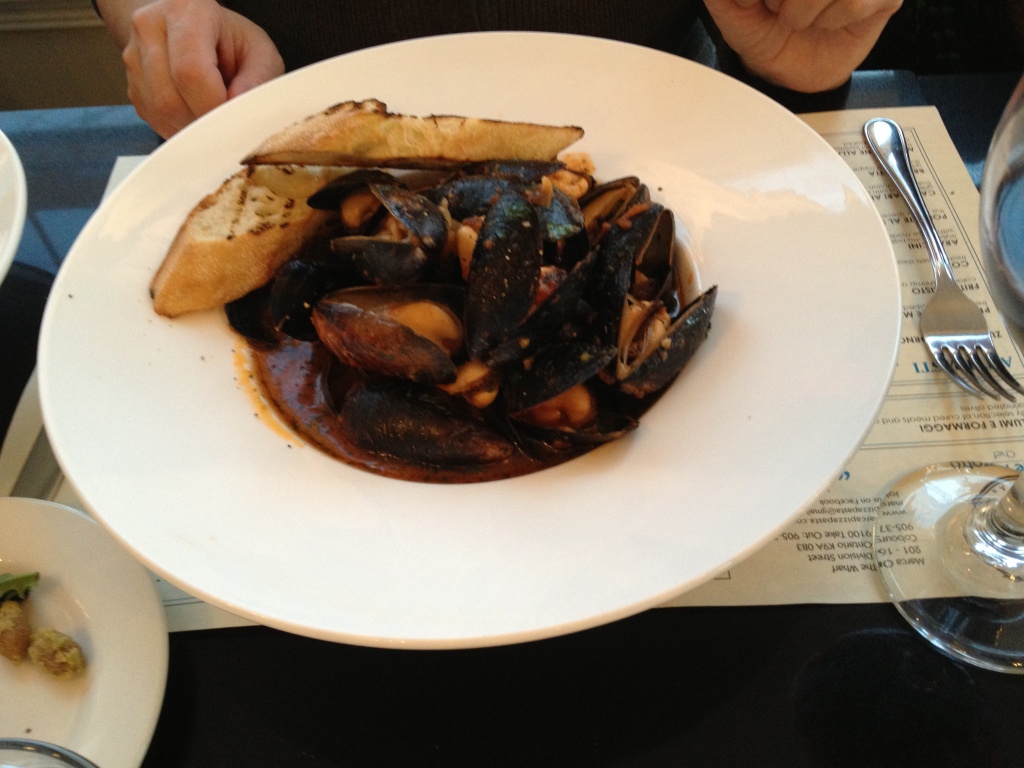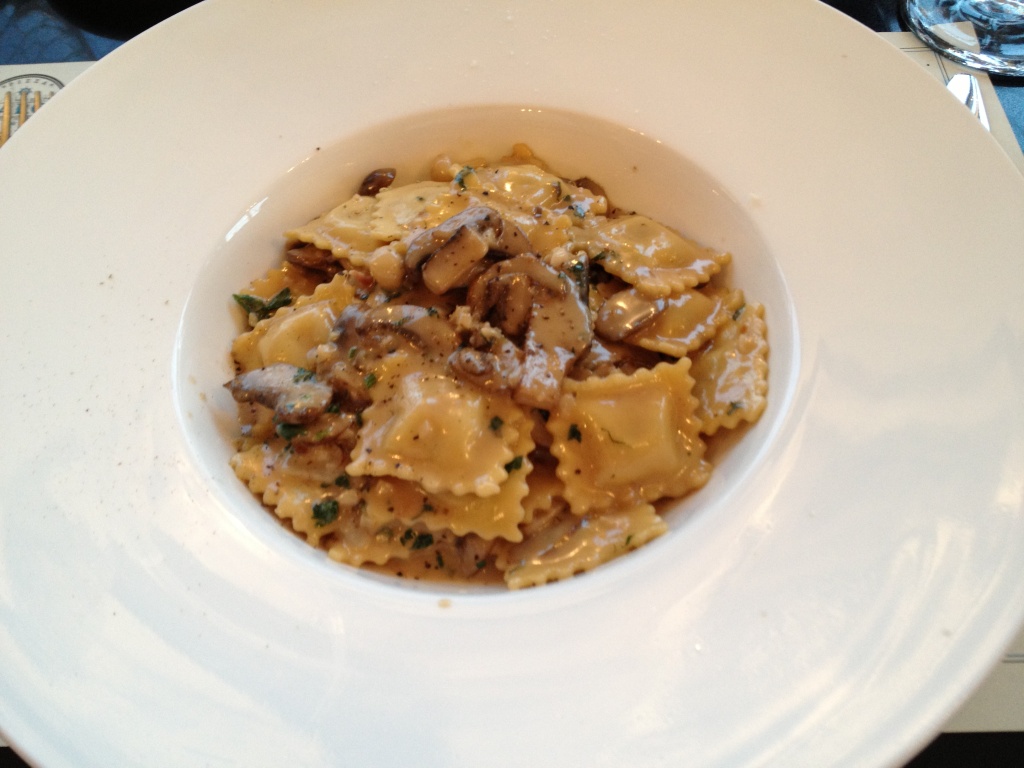 A family picture of the Emond kids – minus brother Dan.  Again, I am the good looking one on the right.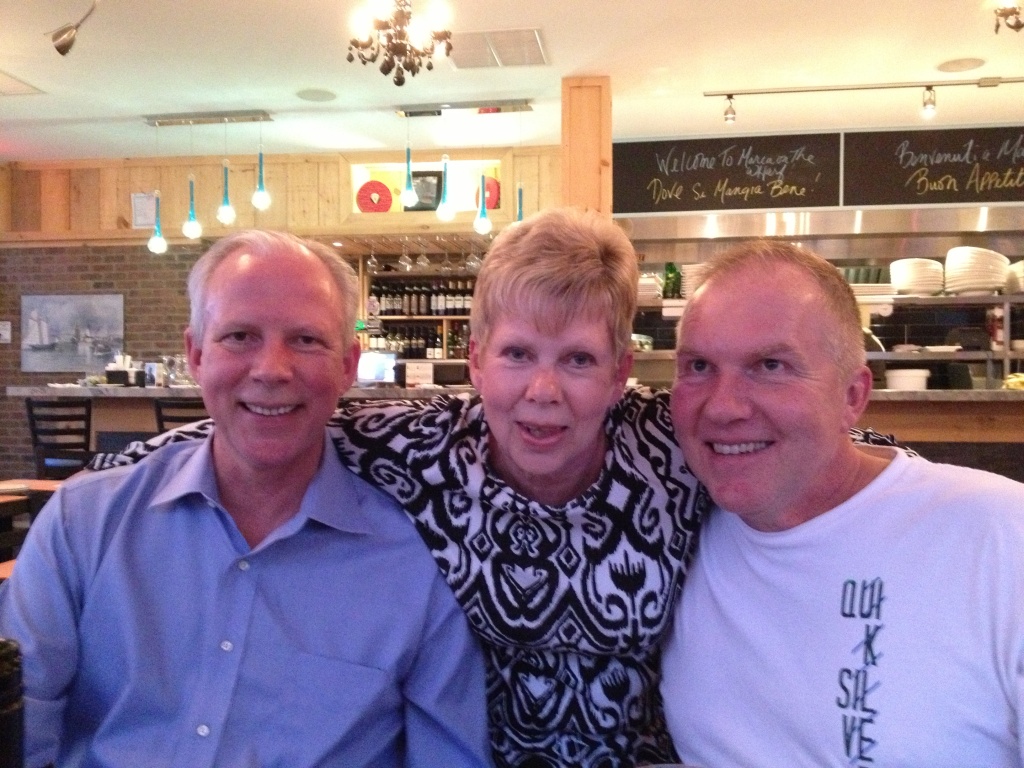 The fabulous dessert.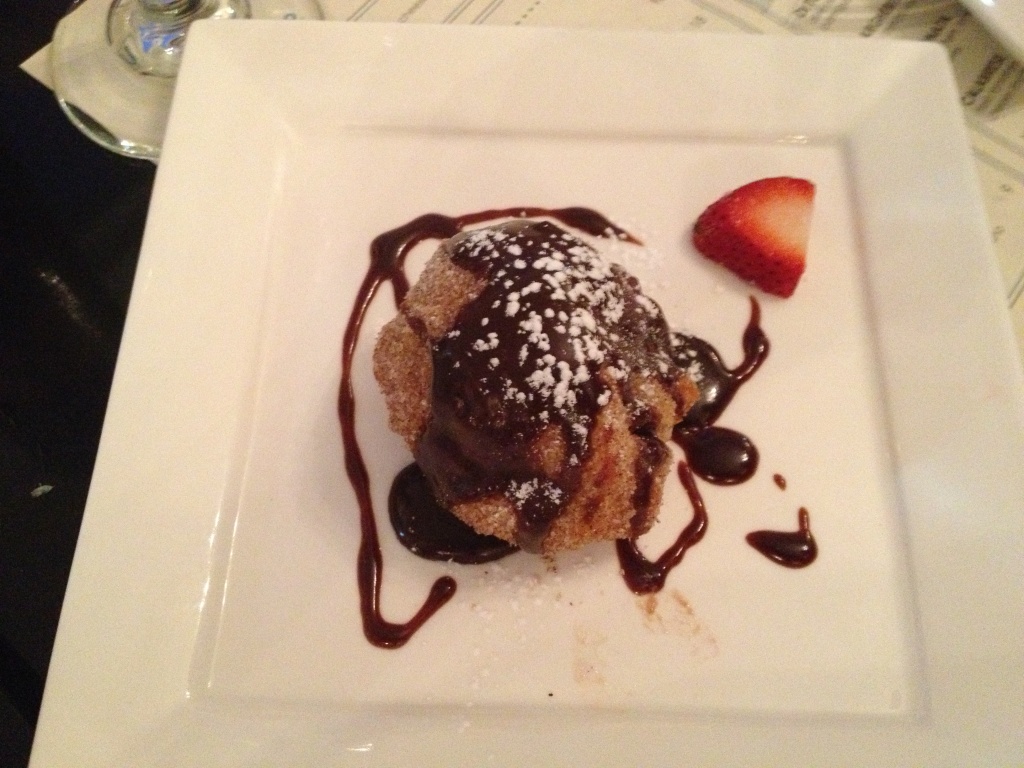 …and the remains
At the end of the evening we all fumbled for our wallets until brother Don generously picked up the tab.  That was a real treat for all of us. 🙂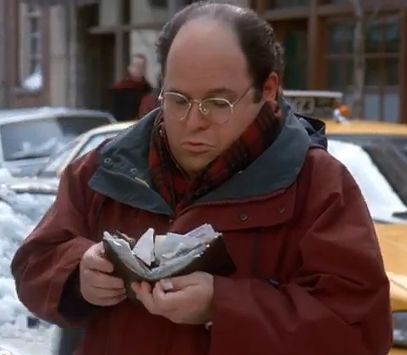 Lesson for today – Act like George Costanza from Seinfeld when the cheque comes and let your brother pick up the tab. 🙂
…take care all, the muleskinner