Day 62 – Tuesday, August 27, 2013
We started the day out in the parking lot at the Estacion de Bomberos with fresh El Salvadorian coffee, yogurt and strawberries. Julie notes "We laid in until 8 o'clock this morning or in Estacion de Bomberos time that is 'quarter after 3 low flying jets plus 4 car alarms and half past 5 exceptional transport engine brakes, multiple taxi horn honks and several overhead fire station announcements'.
I then booked us into the five star Trump Ocean Club International Hotel & Tower for 2 nights of pampered living. Watch for Happy Julie in the following pictures. J Julie notes "Ahhhhh." We also booked a Panama City tour. Our driver picked us up at 1:00 PM for the 2.5 hour tour. We first visited Mi Pueblito, a recreated Spanish village. It was then on to old historic Panama (Casco Viejo also known as San Felipe) to tour an area that is undergoing a significant rehabilitation. Many of the buildings have been restored and many are currently undergoing renovations. Julie notes "Again our camera trigger fingers were itchy and we took about 150 pictures. Brad had the difficult job of sifting through them to give you a sampling."
After the tour, the driver dropped us off at the Trump. He recommended the local restaurant, Jimmy's, for their seafood. After relaxing around the pool with drinks and avocado "fries" with a delicious dip we headed over to Jimmy's for dinner. We topped the evening off in the Trump lounge with a cheese plate for dessert.
Mi Pueblito courtyard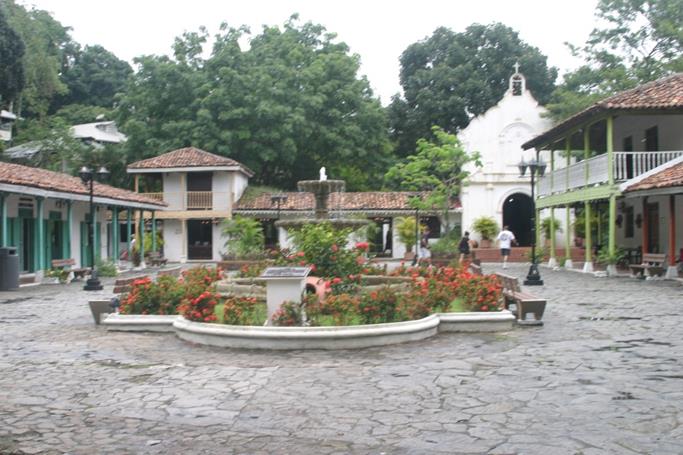 An original piece of the old stone fortress wall built to protect Panama from attack.
A little graffiti with a message.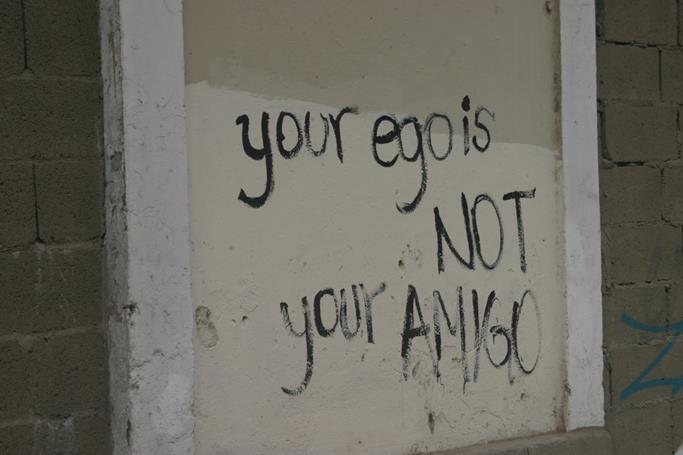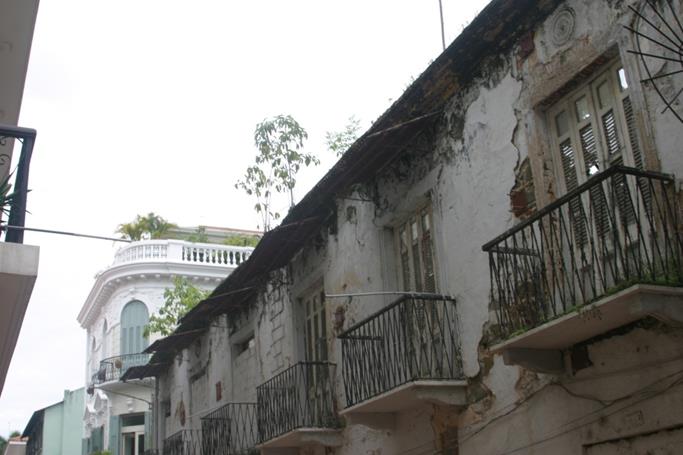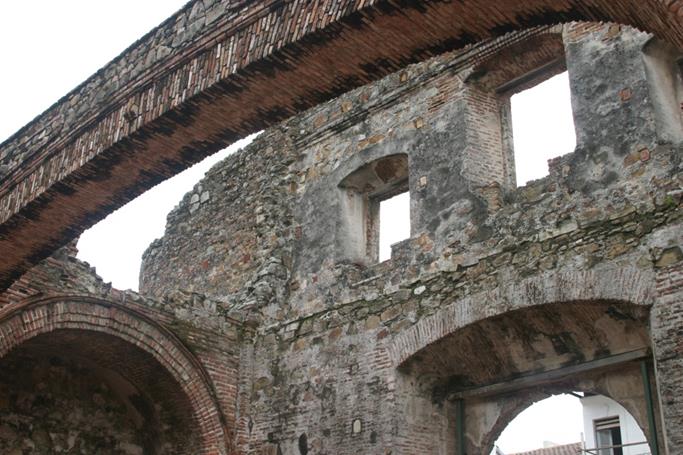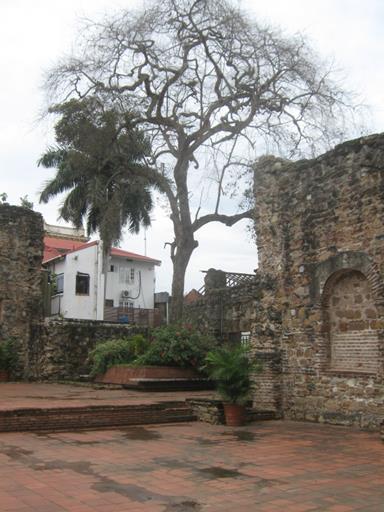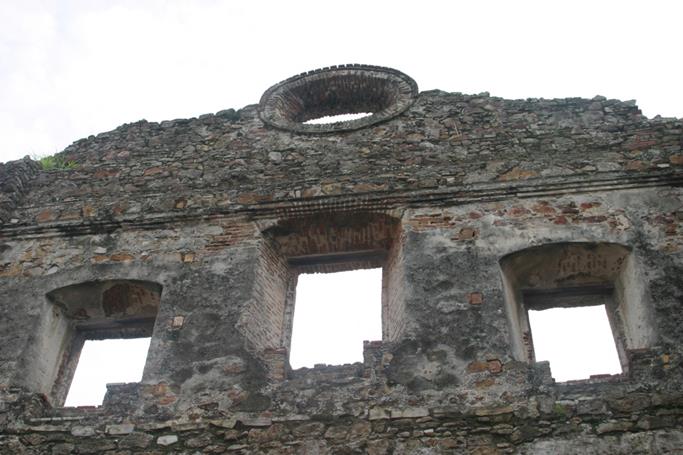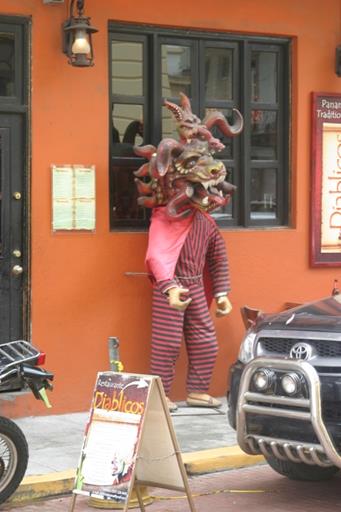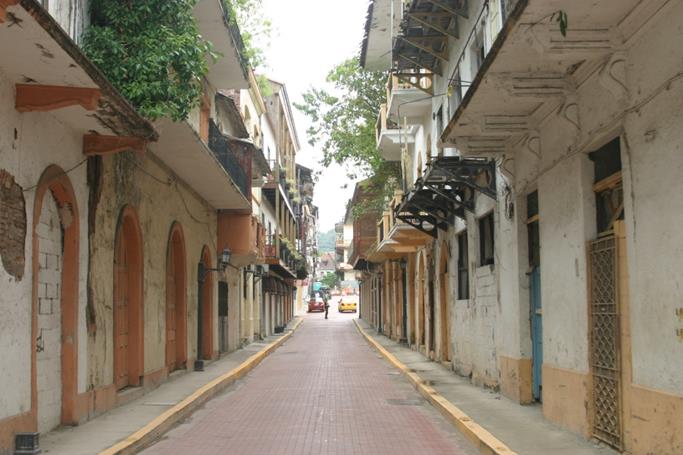 They take a very creative approach to recycling old tires all through Central America.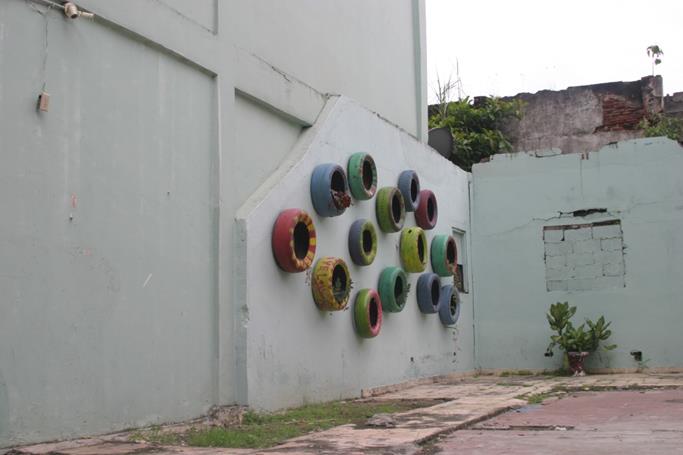 From our balcony on the 20th floor of the 70 story Trump Hotel. Julie notes "This is my happy face for sure!"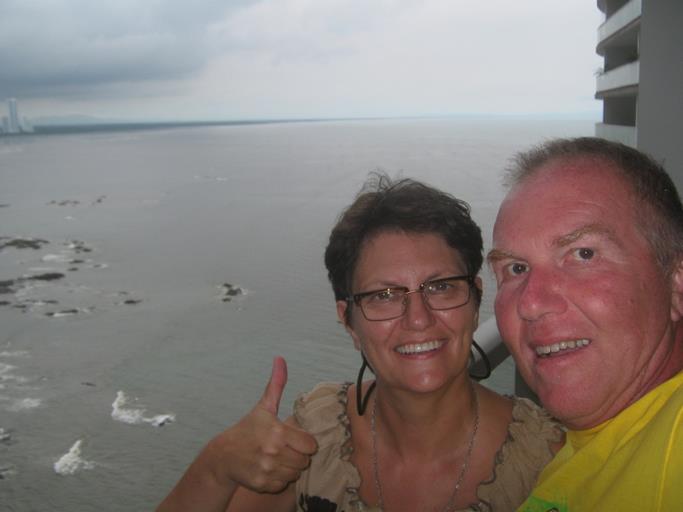 Two bloody Mary's around the pool with avocado fries. Oh yeah baby! Good stuff.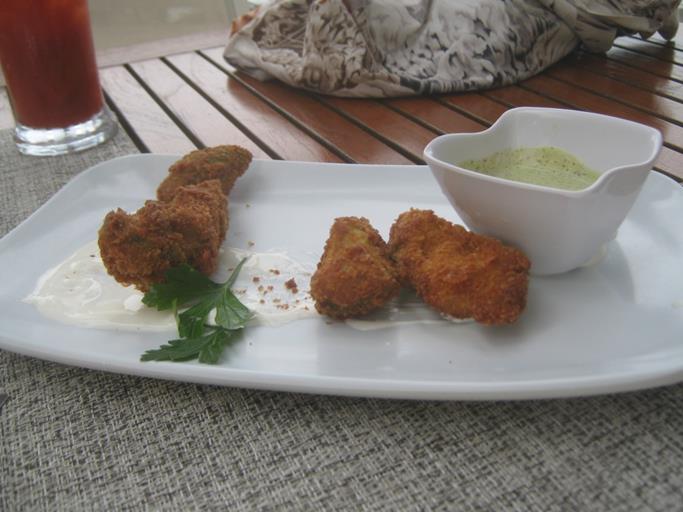 Infinity pool time. One of 5 pools on the 14th floor terrace. Julie notes "Ahhhh! He's being swept overboard. I'll save you. Just let me get your picture first."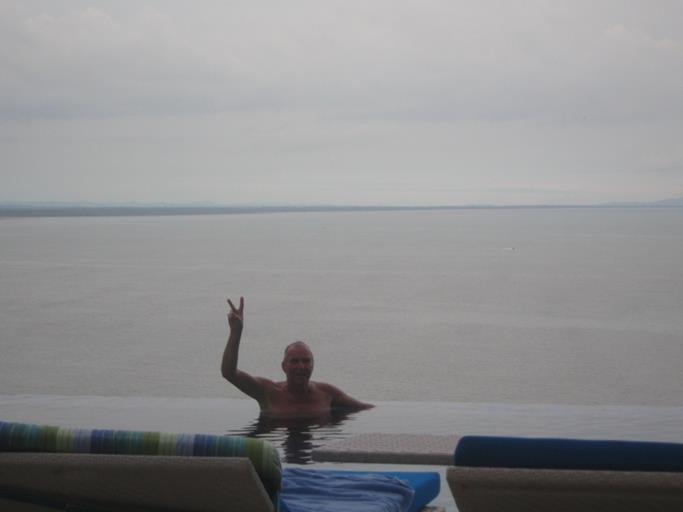 Jimmy's tinto vino media. (half bottle of red wine)
My grilled garlic octopus. Delicious. Julie notes "My dad Jimmy wouldn't not have likely ordered this world renowned specialty but he would've been missing out. Mmmmm yummy."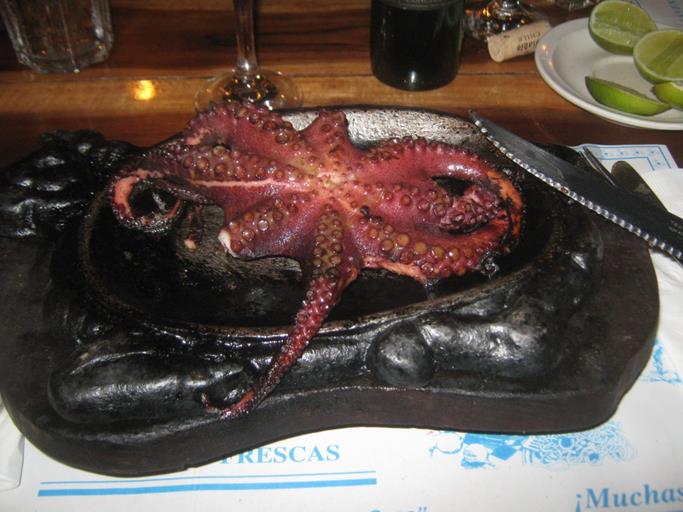 Julie's butter lobster – 3 half lobsters in one order.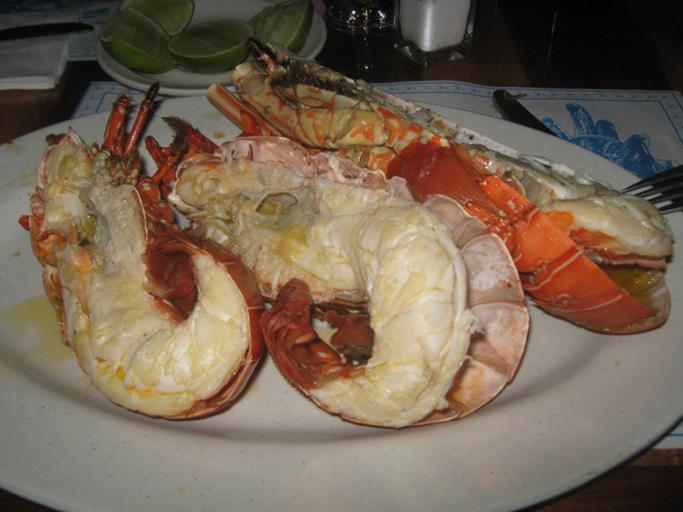 And last but not least, HAPPY Julie! A REAL BATHTUB! Julie notes "This is actually where I slept. Best bath I can remember! Thanks Brad and Donald!"
…over and out from the Trump Ocean Club International Hotel & Tower, the muleskinner and his sidekick
Julie notes "Aunt Lynne and Uncle Herb commented that traveling the Panama Canal was on their bucket list and were happy to travel it virtually with us. We thank you for being our travel mentors. We often say in sticky situations 'What would Herb do? Love you guys! Now my bucket list wasn't as worldly and after many weeks on the road I added a glorious soak in a 5 star Trump Hotel tub to my bucket list. Mission accomplished. Brad you are NOT fired!"