We are in Kingston, ON visiting with Julie's parents, Jim & Vera Holmes.  Both are very ill and side by side in Kingston General Hospital (KGH).  We are anticipating a possible transfer, for them, to Napanee Hospital in the near future.  Jim & Vera will be able to get a shared room there in the palliative care unit.
In the meantime, we travel back and forth from their home in Moscow to KGH.  Today, we stopped at the famous "Hoagie House" with our girls.  Julie and I both had distant but fond memories of our college days and getting a cheese steak hoagie.  The girls, Jaime, Kristin, and Emily had a few good laughs at my excitement to visit the old haunt some 35, or so, years later.
It was just as I remembered!  There is only 1 Hoagie House left of the 3 originals –
The Hoagie House, 384 Division St, Kingston, ON Phone: 613-542-5971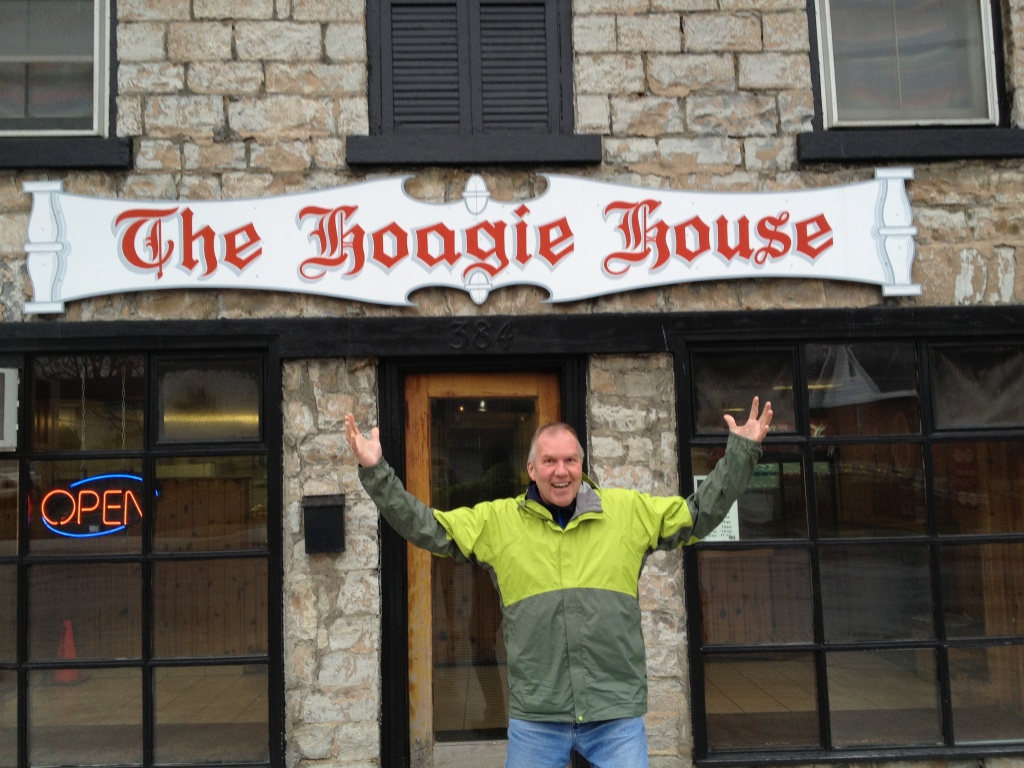 It's got to be the cheese steak!  Don't be fooled into ordering anything else off the menu.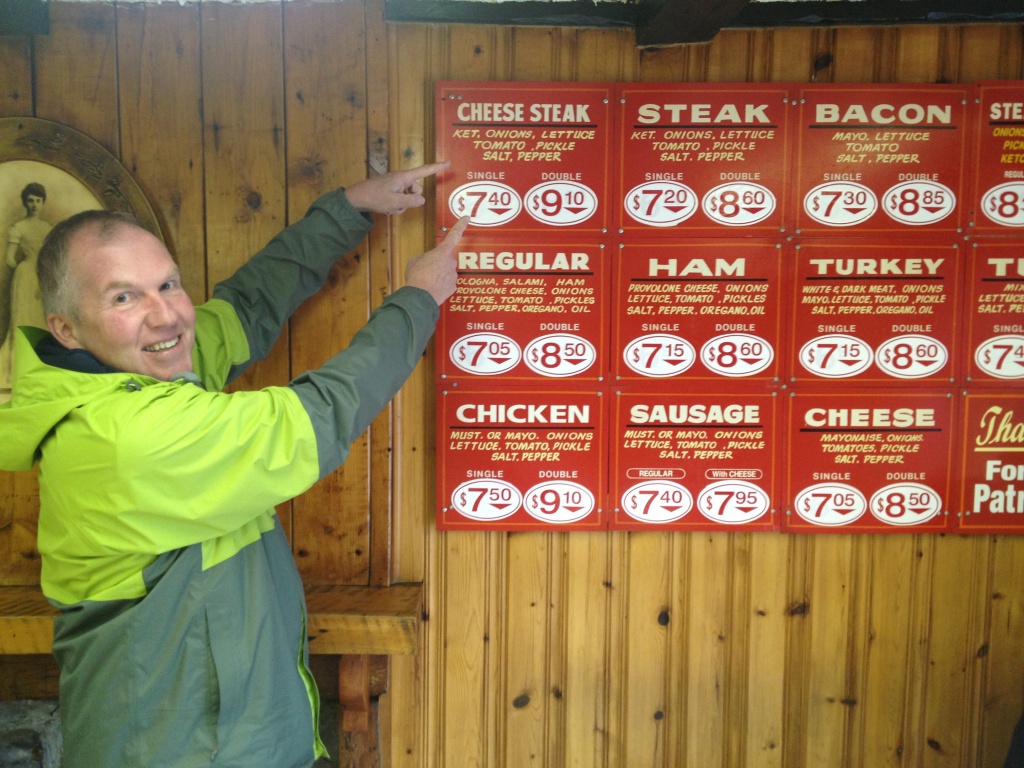 Steak and onions on the flat top.
The girls saying "cheese" steak.  I'm sure that's what they said while laughing at their dad's excitement.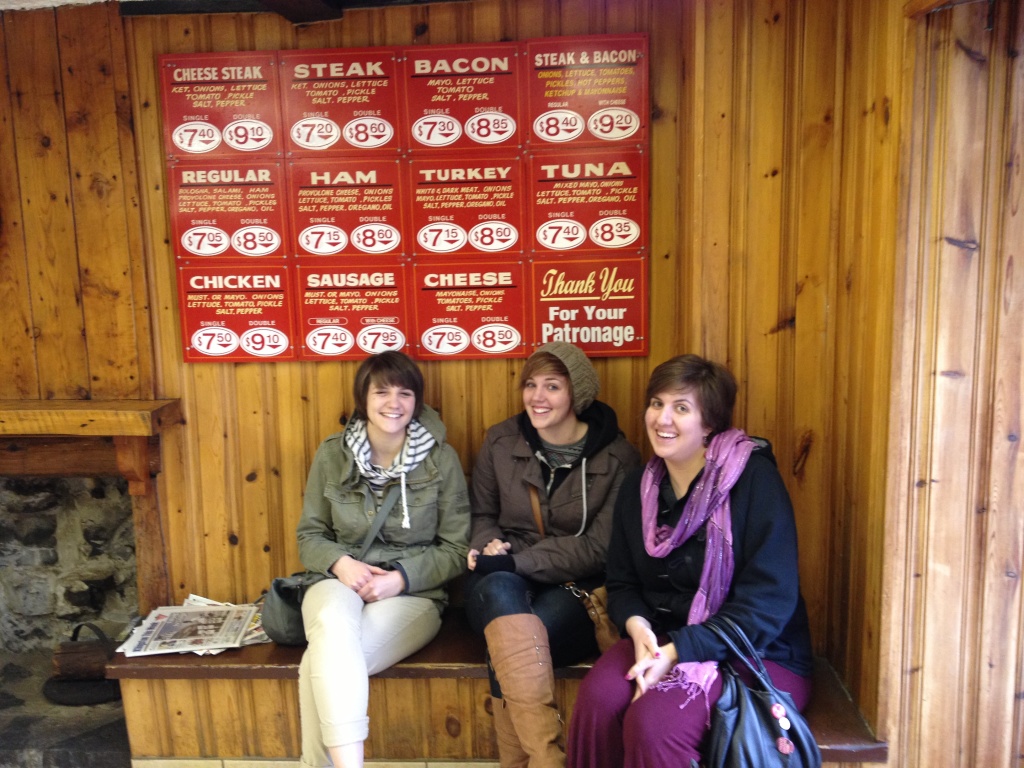 THE Hoagie.  Steak, grilled onions, cheese, with ketchup, lettuce, pickles, tomatoes. Classic!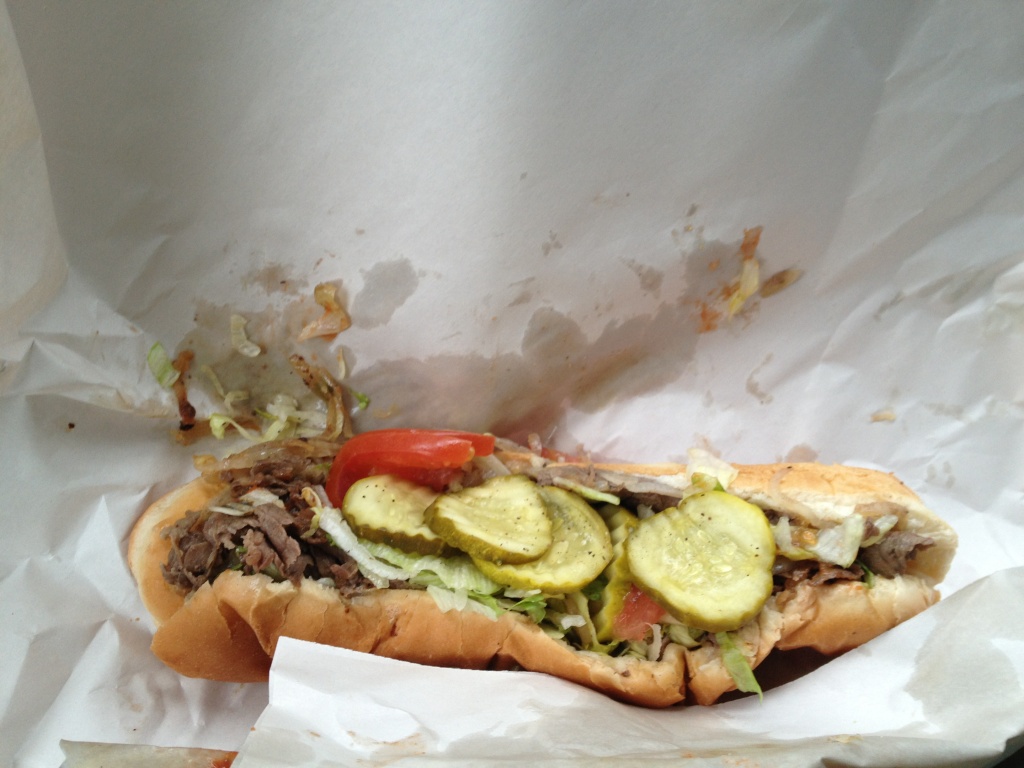 …take care, the muleskinner and his sidekicks